Five years on the PGA Tour Champions have allowed Jerry Kelly to glean many things from many of his fellow golfers, but it was clear this week the Madison native continues to embrace the importance of squeezing every ounce of the good life from every day while traveling the over-50 circuit with his wife Carol.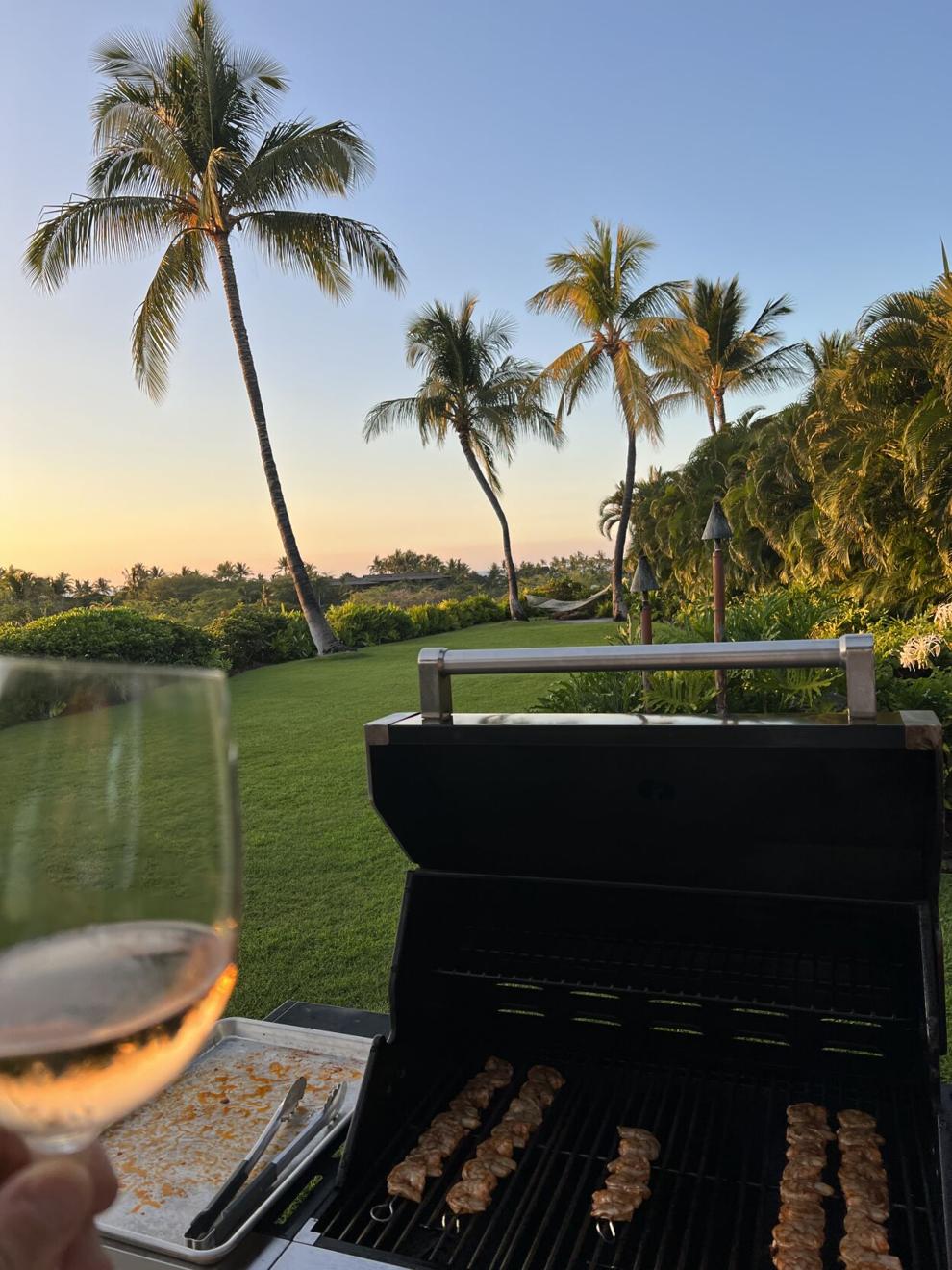 "You just gotta live life," Kelly said in a telephone interview Tuesday, one day after he teased a reporter with a photo from Hawaii of him enjoying a glass of wine with steak skewers on the grill as the late-afternoon sun started to settle behind the palms. "You can't live your job. You have to live life. Do your job within your life.
"Even watching Miguel Angel (Jimenez). I love (how) he goes about his life that way."
Indeed, as he gets set to begin the 2022 PGA Tour Champions season Thursday at the Mitsubishi Electric Championship at Hualalai, Kelly has never had more appreciation for what professional golf has afforded him during the last 33 years.
Over the last three months, Kelly has watched two people very close to him deal with significant health scares. In October, wife Carol was diagnosed with kidney cancer — "She's going to start some treatments when we get back (from Hawaii), but ... she's doing well," he said — and then good friend and fellow Madison golfer Steve Stricker spent November and December fighting a mysterious illness that saw the 2021 U.S. Ryder Cup captain drop 25 pounds and will likely keep him out of action until April.
"That's crazy stuff," Kelly said of Stricker's situation. "That big boy weighing less than me, that's not a good thing. It's scary. It's definitely scary. ... He's doing better now and we're always praying and hoping. The same way that they did Carol, we're doing the same for Steve. ... All you can do is hope it keeps getting better."
In the meantime, all the 55-year-old Kelly can do is what he has always done — start another year on the PGA Tour Champions with his usual lofty goals and expectations, saying he is "as healthy as I've been in the last three to four years."
There is a lot for Kelly to look forward to during his sixth year on the senior circuit. Most notably, the two-time defending champion of his hometown American Family Insurance Championship will look to become the first golfer since Bernhard Langer at the 2016 Senior Players Championship to win the same PGA Tour Champions event three times in a row.
"It's going to be awesome," Kelly said. "I'm excited for that one again. Strick (on social media) giving me the props (as the tournament favorite), it's been fun watching the back-and-forth."
Kelly just hopes Stricker, the tournament host, is able to be there and among the golfers trying to deny his quest for another AmFam Championship title.
With his Ryder Cup captaincy behind him, this was to have been the year that Stricker became more of a presence on the PGA Tour Champions — he has made just 35 starts since turning 50 in 2017 (finishing in the top 10 a staggering 29 times with seven victories) — alongside Kelly, who by contrast has made 103 starts on the senior circuit over the same five-year window (with 50 top-10 finishes and eight victories). Kelly and other PGA Tour Champions golfers, well aware of Stricker's success rate on the 50-plus circuit, have often joked that Stricker should continue to compete on the PGA Tour as long as possible because it improves their chances of winning events.
"He's hard to beat, man," said Kelly, who has finished runner-up to Stricker in two PGA Tour Champions majors in the last three years — at the 2019 U.S. Senior Open and the 2021 Bridgestone Senior Players Championship. "I don't mind not seeing him when it's of his own choice. I don't want him to ever not be able to play because of health issues. That sucks.
"No, I want my buddy out there. He makes me play better whenever he's out there. He's that good that he makes people better."
Then again, it's hard to imagine Kelly being much better than he has been over the last five years — with or without Stricker there to push him.
Kelly's career earnings on the PGA Tour Champions ($8.3 million) rank him 22nd among active golfers and 49th all-time. He has won at least once in each of his first five years on the senior circuit and has finished in the top seven of the Charles Schwab Cup standings each season.
"You know my expectations are pretty high," Kelly said. "I look back and … do I think I could have won a Schwab Cup in the last couple years? Yeah. Could I have won more majors? Yeah. Could have won more tournaments? Yeah. Did I do the Tour right? Yes. Did I have results? Yes.
"Carol and I wanted to come out to this chapter and be rookies again and really go back to our roots and enjoy golf. Enjoy traveling together. Enjoy eating. Everything that we like to do. We did that pretty damn good."
And, even with new faces like David Duval set to become a part of the storyline on the PGA Tour Champions in 2022, the Kellys have no intention of stopping anytime soon.
"Don't get me wrong; golf has afforded me the ability to find these spots," Kelly said when quizzed about his knack for finding places like the one in this week's photo that look a lot like home — even when he and his wife are on the road. "No question. I know exactly where I'm at in that situation. I'm not going to stop playing and do that; it wouldn't be nearly as much fun.
"We have a least five more years of the same. Here we go."