From the moment it was announced in May 2022 that the redesigned Cherokee Country Club in Madison would be rebranded as TPC Wisconsin, it was inevitable that the American Family Insurance Championship would someday move there.
On Tuesday, the news became official: the AmFam Championship, the PGA Tour Champions event held at University Ridge Golf Course since its inaugural year in 2016, will move 20 miles across town to TPC Wisconsin starting in 2025.
The move was expected because most TPC Network courses are owned and operated by the PGA Tour and are preferred venues for Tour-sanctioned events, including those on the PGA Tour Champions. TPC Wisconsin will continue to be owned by longtime PGA professional Dennis Tiziani, who will lease the TPC logo and rights.
"As you look around the PGA Tour, TPC courses are designed with PGA Tour events in mind," said AmFam tournament director Nate Pokrass. "So, for us to have the opportunity to move to a TPC-affiliated venue is a positive for our tournament. Again, they design it with the fan experience in mind. They also design it for the players and caddies. So from the player-caddie perspective, they're going to have a great test of golf.
"From the fan experience, with the way the course is designed, it's a tighter venue so that will allow multiple hole viewing opportunities for fans. So that design and that layout should provide a great experience for fans, players, caddies and anybody attending."
University Ridge, owned by the University of Wisconsin, has been a good partner of the AmFam Championship. The tournament has raised more than $14.8 million for charity since its inception, including $2,234,000 in 2022, and annually attracts some of the biggest galleries on the Champions tour.
"We're incredibly grateful for our partnership with the University of Wisconsin and University Ridge," said Bill Westrate, CEO and chair-elect of American Family Insurance. "Everyone involved, from the athletic department team to the golf course staff, are dedicated to the tournament's success and we're honored to partner with them. We look forward to continuing our relationship for the 2023 and 2024 tournaments."
The 2023 AmFam Championship is scheduled for June 9-11. Dates for the 2024 tournament and beyond are to be determined.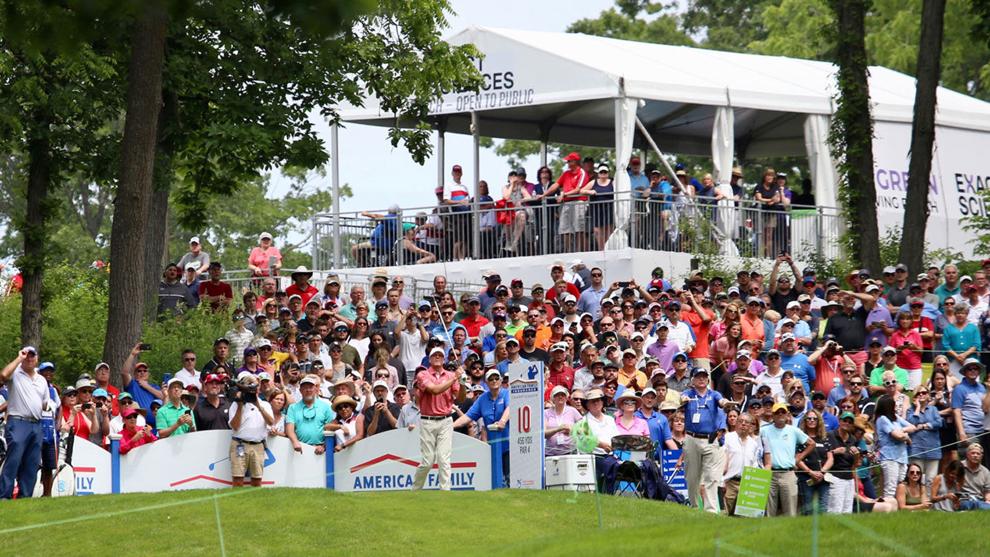 The former Cherokee Country Club, built on the edge of the Cherokee Marsh and opened in 1964, has undergone a complete renovation. Madison resident Steve Stricker, an American Family Insurance brand ambassador and the tournament host, was heavily involved in the redesign.
"I'm very excited, and I feel some pressure there, too," Stricker said in a phone interview from Birmingham, Ala., where he preparing to defend his title in the Regions Tradition, a Champions tour major. "It's an exciting time for Dennis and his family, our family, to be able to do this and to have a small part in it and have it right there at our home.
"I've hit a few shots out there already, tee balls, when it was about 45 degrees so I'm looking forward to getting out there when it's a little bit warmer and testing some of that stuff out."
TPC Wisconsin is expected to open Aug. 1 and will have another 22 months to grow in and mature before the 2025 AmFam Championship.
"It's a great thing for Madison and obviously it's a great thing for Steve," said Tiziani, Stricker's father-in-law. "With his short-game expertise, he brought a lot to the table and made a lot of important additions to the course construction. You can see that his touch is on it, there's no doubt about it."
In June 2021, the AmFam Championship and the PGA Tour Champions announced a seven-year contract extension that would keep the tournament at University Ridge through 2027. But language was written into the contract that would allow the tournament to move.
"We've had a great relationship with the University of Wisconsin," Pokrass said. "As we developed that timeframe to 2027, all parties including the PGA Tour understood how dynamics in the future could evolve. We certainly had that agreement in place and had that understanding that should dynamics change in the future, we would be able to adjust and pivot accordingly.
"UW has been a great partner and has been part of the process all the way through, and they're going to continue to be a great partner. When we've talked to them about the transition, they want to stay engaged in the tournament, and American Family will continue to have a strong relationship with the university. They're part of the fabric of this community."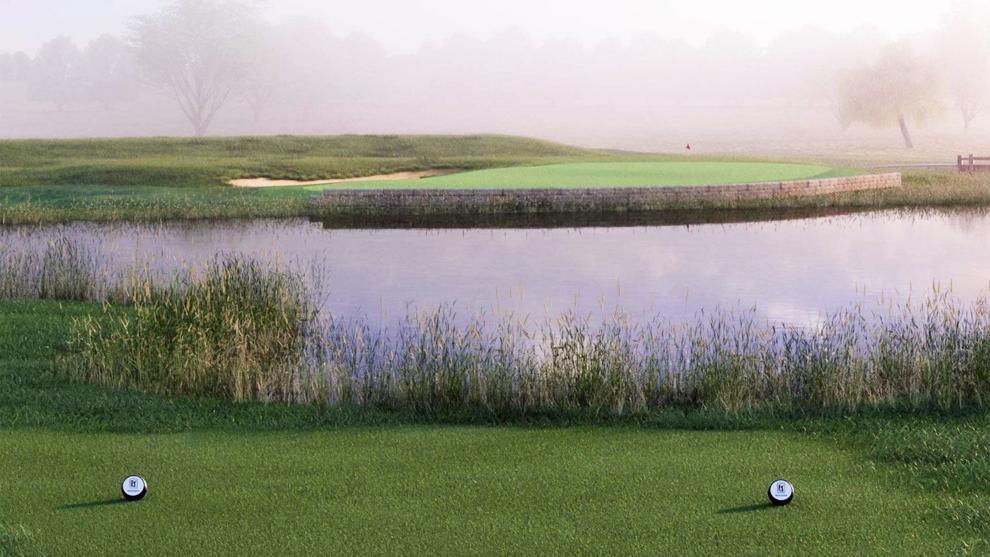 The AmFam Championship's move from a public course straddling Verona and Madison to a private membership club on the north side of the city, just one mile from Dane Country Regional Airport, will present its share of logistical challenges.
"One of the elements that our tournament team prides itself on is the best-in-class fan experience that we've been able to provide," Pokrass said. "Certainly, moving venues requires us to start over and having until 2025 allows us to build that plan to make sure that experience continues to remain the same.
"Our team will start that in the fall. We'll begin to look into all those logistical operational aspects, put the hat on from the sponsor to the fan to the volunteer to the player to the caddie, and look from all those different viewpoints and build out that plan."
Despite the move from a public course to a private club, Pokrass thinks fans will embrace the change.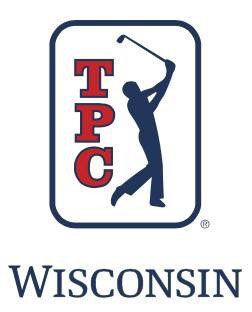 "As you look across all PGA Tour events, some events are held at public courses, some are held at private courses," he said. "So, that is one of the dynamics of hosting professional golf. We certainly have enjoyed being able to be at a public venue, where the fans have been able to access it outside of the tournament timeframe.
"We are transitioning to a private course but we know they're going to be a great partner to the tournament and they're going to be a great partner to the community, as well. I think our fans will be excited for the transition."
The TPC Network is comprised of 30 courses. Each TPC has hosted or has been designed to host Tour-sponsored golf tournaments. The flagship TPC course, TPC Sawgrass in Ponte Vedra Beach, Fla., opened in 1980 and annually plays host to The Players Championship.
"We're thrilled to host the American Family Insurance Championship at TPC Wisconsin — our newest course to join TPC Network," said John Hugghins, senior vice president of TPC Network operations. "This move represents a fresh chapter in the tournament's history and highlights our commitment to providing a premier destination for PGA Tour Champions events, along with a top-notch player, fan and community experience."