The 1980s will be remembered for giving us MTV, Pac-Man, the Miracle On Ice and the "Brat Pack" films that include titles such as Sixteen Candles, St. Elmo's Fire and The Breakfast Club.
It also gave us the generation of golfers that is suddenly starting to dominate the Wisconsin golf scene.
On the heels of a week in which 36-year-old Joe Weber of Onalaska reached the finals of the WSGA Men's State Match Play Championship and then won the Ray Fischer Amateur Championship, the Rubik's Cube era produced a 1-2 finish Monday when 35-year-old Michael Bielawski of Waukesha edged 34-year-old Jeff Kaiser of Madison to win the rain-shortened Balance & Believe Invitational at Blackhawk Country Club in Madison.
Bielawski, like Weber a former Marquette University golfer, shot 8-under-par 64 on the same course where he won the 2018 WSGA State Match Play title and walked away with a two-stroke victory over Kaiser, a former University of Wisconsin golfer, after strong storms pushed through the Madison area just after noon and forced the scheduled 36-hole event to be reduced to 18 holes. Former Madison La Follette teammates Maxwell Hosking, who turned 30 last month, and Andrew Steinhofer, who will hit the big 3-0 in January, shot matching 67s and tied for third place while Madison's Peter Webb, the defending champion and among a half-dozen active mini-tour golfers in the 76-player field, was alone in fifth (68).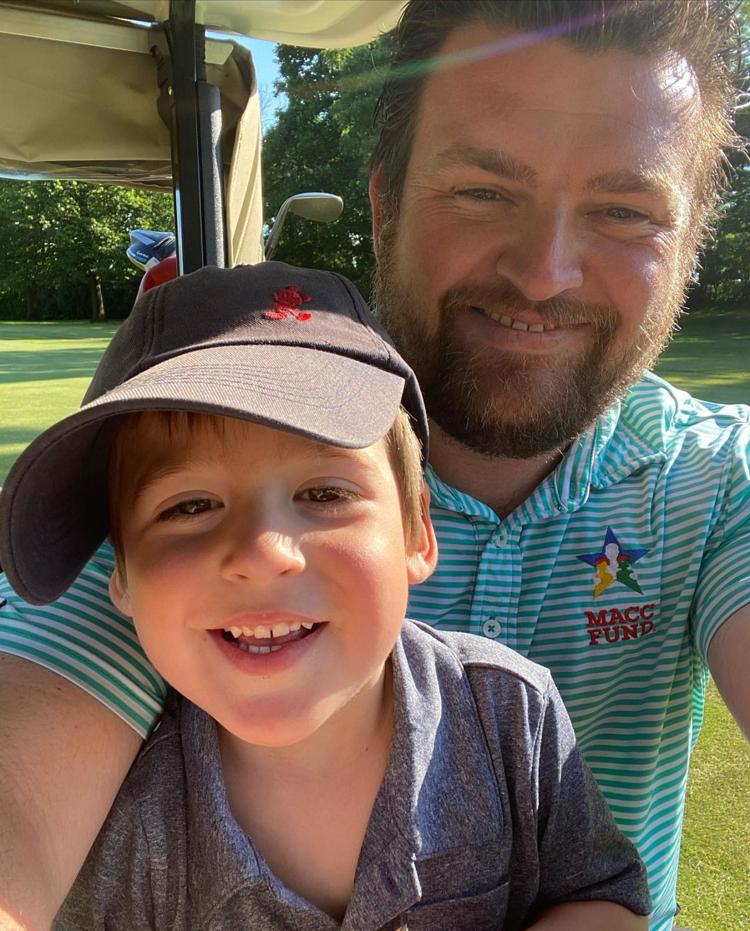 "This was my 10th or 11th round of the year," Bielawski, whose wife Carley delivered the couple's second child, a daughter named Lily, on March 24, wrote in a text message to Wisconsin.Golf. "That said, I have started to take (2-year-old son) Noah to the course for evening 9s and he loves it so I can sneak in a little extra golf. (But) I never saw a 64 coming."
Kaiser, who is the manager of the TaylorMade Player Development Center in Madison, gets paid to develop young golfers and is motivated to set a good example for them with his own game by keeping it tuned at a high level. He isn't surprised to see the 30-somethings of Wisconsin make their presence known in amateur and professional events.
"I think we are the optimal combination of young enough to still hit it out there a long ways and we all have the (knowledge) to know how to play and how to score," Kaiser wrote in a text to Wisconsin.Golf with a nod to Derek Schnarr, the director of golf at Blackhawk CC who developed this event so junior golfers in the field could see how college, amateur and professional golfers in the field each attack the tight, 6,175-yard layout differently.
"One of the big things we've always looked for in this particular tournament is for the younger kids to see the college guys and then the professionals play golf, not just hit the ball. Certainly from a teaching standpoint, we do our best to create well-rounded players, but ... 36 holes is a great opportunity to learn some course management things and shot selection for getting the ball in the hole that maybe the older guys have a little more experience doing.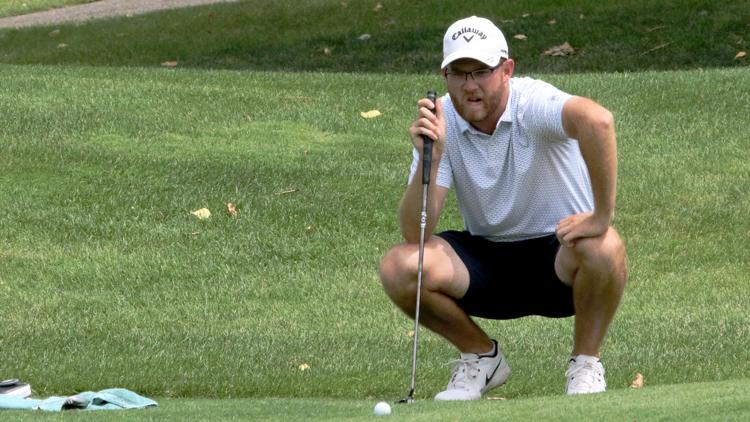 "Obviously, with Joe and Mike playing at Marquette and myself at Wisconsin, we certainly had some game in the past. On the right days, we can still get it around today."
Monday was one of those days.
Bielawski started on No. 6 in the shotgun-start format and rattled off back-to-back birdies to start his round. Two pars later, the director of development for the MACC Fund hit the back nine, birdied No. 10 and reeled off three more in a row starting at No. 13 to get to 6-under after nine holes.
"I putted very well," Bielawski wrote. "(I) made a 20-foot birdie putt on my first hole and was rolling from there. I hit a lot of good shots and got a little fortunate when I didn't."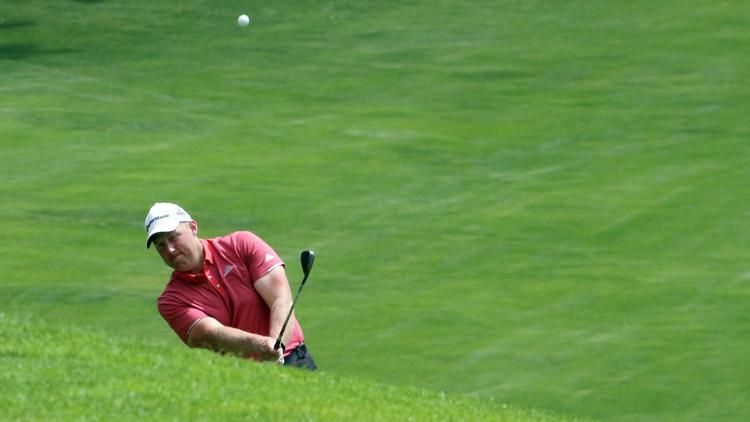 After five straight pars between Nos. 15 and 1, Bielawski made the last two birdies in his bogey-free round at Nos. 2 and 3. He parred Nos. 4 and 5 to close out his 64.
"I love Blackhawk," Bielawski wrote. "I play very aggressively. I hit driver all over. I love that style of golf — pedal to the metal is fun!"
Kaiser, meanwhile, started with a par on No. 3 and then rattled off three birdies in a row among the eight he made on the day. In the end, back-to-back bogeys at Nos. 10 and 11 kept him from catching Bielawski.
"Professionally every year I set goals for myself and with my players," Kaiser wrote. "One of the biggest things I'm trying to spend more and more time on this year is short game/on-course situations so that we don't just have beautiful swings, but also low scores."