There was no social gathering around a post-round leader board Monday in the 62nd annual Tournament of Champions at Riverdale Country Club in Sheboygan, as the tournament followed guidelines established to help stop the spread of the coronavirus.
Players kept their scores on their phones and most went immediately to their cars post-round and headed home. Imagine their surprise, then, when they found out who'd won.
Jake Schwarz?
"I would probably say nobody knows who I am," Schwarz said.
They do now.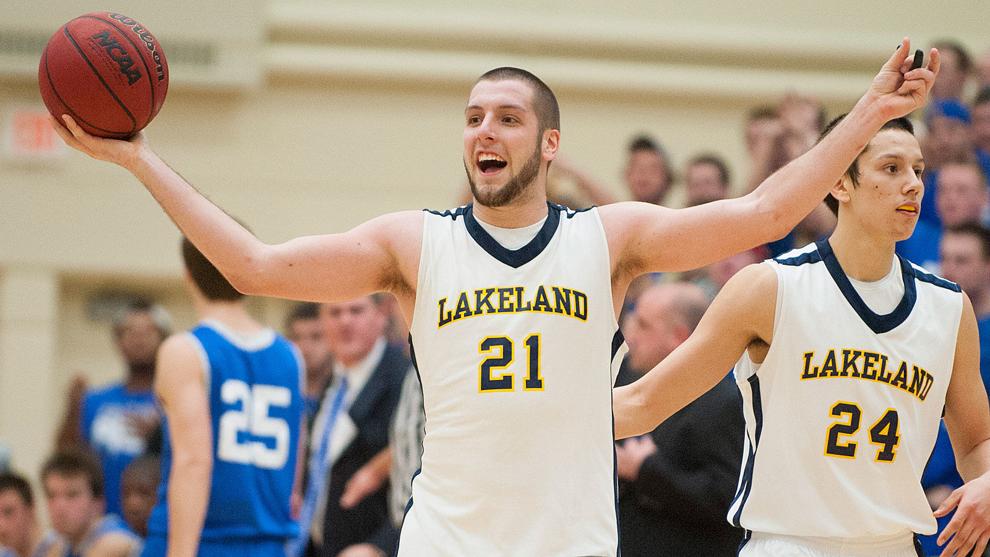 Schwarz, 30, of Sheboygan, fired a 5-under-par 65 at his home course to edge Brad Slocum and Nate Thomson by one shot in the Tournament of Champions, which traditionally kicks off the tournament season in Wisconsin. The T of C, an invitational run by Riverdale that includes winners of tournaments in Wisconsin from the previous year, originally was scheduled for May 2 but was pushed back one month because of COVID-19.
So who, exactly, is Jake Schwarz? Despite his plus-handicap at Riverdale – and five holes-in-one over the last two years – he has never played in a State Amateur or a State Open.
The 6-foot 5-inch Schwarz was a three-year letterman in golf at Sheboygan South High School, but basketball was his passion. He was a four-year starter at Lakeland University, averaging 23.4 points as a junior – eighth in NCAA Division III – and 22.2 points as a senior.
His goal was to play professionally overseas.
"There was some stuff that happened," he said. "I hurt my left knee after college so that (a professional career) kind of didn't really materialize. So, I kind of picked up playing golf as a hobby and it's kind of taken off."
His 65 at par-70 Riverdale included an eagle, five birdies and two bogeys. And it wasn't even his best round this spring. A couple of weeks ago, he shot a 63 at Riverdale – with four bogeys.
"I had two eagles and seven birdies," he said. "Everything went in. I don't know if I'll ever duplicate it but it was a lot of fun, that's for sure."
Schwarz said that while he was in college, he played golf only occasionally in the summer and estimated he was a 5-handicap.
"After college, when I started to play more golf than basketball, I went from probably a 5 and right now I'm probably a plus-2.5," he said. "It's been quite the turnaround."
But it's not as if he's a golf junkie. He said he'd played only six or seven rounds this year before Monday. He's never played in a state-level tournament and isn't sure how much competitive golf he'll play this year.
The State Amateur?
"I've always wanted to play and try to qualify, but life's been kind of busy where I never had the chance," he said. "Maybe I'll enter this year. I would have to look into it."
The State Open?
"We'll see," he said. "Hopefully, I'm able to play a couple more tournaments around the state. Yeah, if I can qualify (for the State Open) that would be nice. I've always wanted to."
One thing's for sure. If he does show up at more tournaments this year, golfers will know his name.
"I would say this was kind of a good coming-out party," he said.