When it comes to team competition in golf, professionals have the Ryder Cup (men) and the Solheim Cup (women). Amateurs have the Walker Cup (men) and the Curtis Cup (women). College players have the Palmer Cup. Juniors have the Junior Ryder Cup and any number of smaller competitions.
And mid-amateurs, those 25 and older who play for the love of the game and form the backbone of amateur golf, have … have …
"Nothing," said Eric Hjortness.
Not for long. The U.S. Mid-Amateur Team Championship will debut July 29-Aug. 1, with four-man teams from at least 22 states, including Wisconsin, competing at the Golf Club at Creekmoor in Raymore, Mo., just outside Kansas City.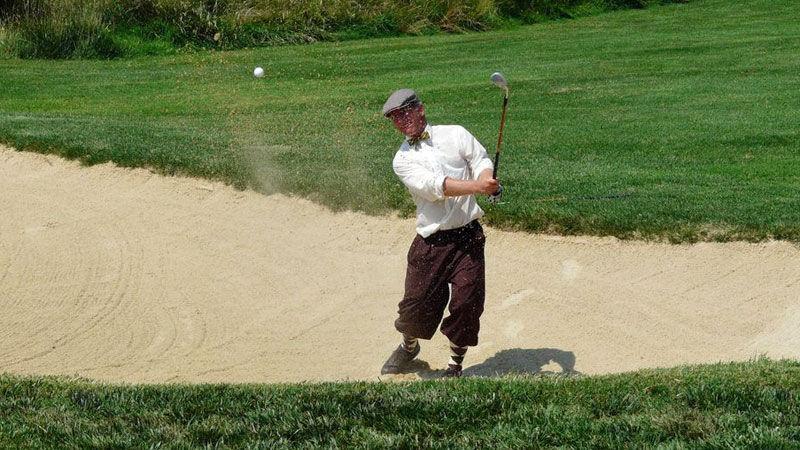 "My uncle used to say, 'There is nothing so powerful as an idea whose time has come,'" said Hjortness, the event founder and a longtime amateur competitor who lives in Wisconsin Rapids. "That, to me, is what this idea is."
The U.S. Mid-Amateur Team Championship grew out of the Midwest Cup, which had a 13-year run and at its peak included eight states. Hjortness, 59, founded and ran that event, but eventually turned it over to the Missouri Golf Association. Then he sold his accounting firm last year, had more time on his hands, and told the MGA he wanted to reassume a leadership role.
Now, however, his goal was to make it a national event. The United States Golf Association's popular State Team Championship ended in 2017 and nothing had filled the void. After some 1,000 phone calls, 5,000 emails and 10,000 texts – Hjortness' estimates – he had commitments from more than 20 state golf associations, and the U.S. Mid-Amateur Team Championship was a reality.
The 54-hole stroke play tournament follows the high school / college format in which the best three of four scores count daily toward the team total. Each team is allowed one senior who can play from the senior tees; if a team has more than one senior, only one of them can play from the senior tees each day. All players simultaneously compete for an individual title.
Most states will pick their teams from amateur points lists, though some will use selection committees. Hjortness noted that only a few state golf associations keep mid-amateur points lists, and he hopes the U.S. Mid-Am Team Championship will provide the impetus for more associations to establish mid-am lists.
"We don't have a mid-amateur points list (in Wisconsin), to which I say, exactly," Hjortness said. "There are about five, maybe 10 states in the country that have a mid-amateur points list. The goal of the event is to get at least five new states every year adding a mid-amateur points list – including Wisconsin. So now the credibility of the event grows.
"And now, because there's a points list, mid-amateurs have a reason to go play tournament golf. Now the mid-amateurs have a crown to try to win. They're going to come back and say, 'We need more mid-amateur tournaments.' And we ultimately get to what Kansas has, which is a mid-amateur tour. Everybody has a senior tour. Why not a mid-amateur tour?"
The U.S. Mid-Amateur Team Championship is a labor of love for Hjortness, who said he will spend about 200 hours planning and organizing the event.
What's in it for him? The satisfaction of creating a lane in which more players can compete.
Hjortness recalled his days as a junior golfer in Racine, when public links players could not enter the WSGA Junior Championship. The late Mike Bencriscutto, the longtime pro at Johnson Park in Racine, started the Junior Masters in the 1970s for precisely that reason.
"These mid-amateurs have no vehicle to play in a team tournament," Hjortness said. "If you break amateur golf into playing for the love of the game vs. playing for money, the purpose for a lot of these kids of winning the State Amateur is to get sponsor money so that they can finance their career. How can you call the State Am or the U.S. Am anything other than playing for money?
"Mid-amateur golf is for the love of the game. So why am I doing it? Because it's the right thing to do."
Hjortness predicted that the 2022 U.S. Mid-Amateur Team Championship would nearly double in size to include 40 teams.
"You've got to go back to Bobby Jones and Francis Ouimet and Chick Evans to find amateur golf being something important," he said. "If we can get mid-amateur golf recognized as the new amateur golf, then we've really accomplished something. It's hopefully a springboard for all kinds of other things."