Rob Maguire likes to tell the story about the 62-year-old combat veteran who entered a Golfweek Amateur Tour event and won it in a sudden-death playoff.
"He came up and shook my hand and he said, 'Rob, I've had bullets fly over my head and I was never more nervous than I was over that 8-footer to win the golf tournament,'" Maguire said.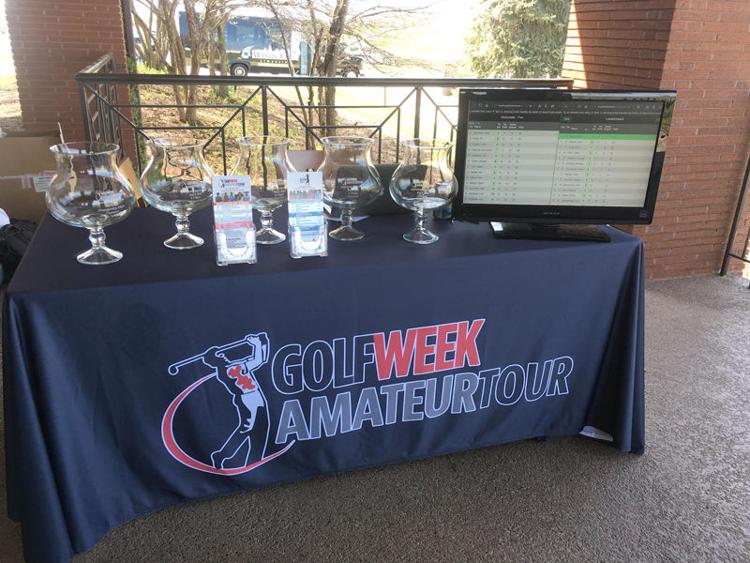 The veteran had discovered the truth in Bobby Jones' famous quote: "There is golf and there is tournament golf. They are not the same."
Golfers of all handicaps who want to experience competitive golf, or just find out how their games stack up against players of equal ability, have a place to go: the Golfweek Amateur Tour, which has more than 5,000 members in 48 markets, including Milwaukee/Wisconsin.
"We provide the everyday golfer a chance to compete," said Maguire, the tour director in Wisconsin, Illinois and Missouri. "Whether you're a 2 or 3 handicap or 15 or 20, you can play against your own skill level. We guarantee you're going to play against people of your skill level."
Maguire pointed out that state associations, such as the Wisconsin State Golf Association, tailor most of their tournaments to the low handicap player but that "99 percent of golfers have handicaps of 8 or higher" and those players have a hard time finding tournament options.
The Chicago tour is the biggest in the nation, with 350 members and most tournament fields maxed out at 124 players. The Milwaukee tour had just 75 members in 2018.
"Nationwide, the tour has been growing steadily for 10 years," Maguire said. "Milwaukee has had some slower growth. I'm not really sure exactly why."
Whatever the reason, it's not because the tour doesn't go to top-notch facilities. Courses on the 2019 Milwaukee tour schedule include Fire Ridge, Meadowbrook Country Club, Abbey Springs, The Bull at Pinehurst Farms, Whistling Straits, Glen Erin Golf Club and Brown Deer Park.
The 2019 schedule consists of nine tournaments, including two playoff events leading up to the Milwaukee Championship at Washington County Golf Course. Golfers qualify for the playoffs through a season-long points system, similar to the PGA Tour's FedEx Cup. There's also a Chicago-Milwaukee challenge at ThunderHawk Golf Club in Beach Park, Illinois.
One perk to tour membership is that a golfer can play in any event nationwide.
"We have a lot of flexibility," Maguire said. "A player joins our tour and they can play in as many or as few events as they want. They make their schedule. Not many people can play in 15 events a year. So we try to build good schedules in each marketplace and give the player flexibility to choose when and where."
The tournaments are run professionally and according to United States Golf Association rules, with live scoring, crystal trophies awarded to flight winners and Visa gift cards given to top finishers.
"I've yet to meet somebody who really, truly experiences this and doesn't like it," Maguire said.
Competition occurs in five flights and the tour is vigilant about protecting the field against sandbagging.
"We've got 25 years of data that shows us what an exceptional score is," Maguire said. "We know what a really good day looks like for a 10 handicap. We've been able to put that system into place. I'm up front with players. I let them know my job is to protect the field."
In the 10 years he has been involved in the Golfweek Amateur Tour, Maguire said, there have only been two instances in which a golfer's score was outrageously better than his handicap.
"In both instances I walked up to the golfer, shook his hand and said 'Great round' and gave him back the tournament entry fee," he said. "I said, 'I hope you understand.' They got it."
For more information, visit www.amateurgolftour.net or email Maguire at milwaukee@amateurgolftour.net.