As a junior golfer at Butte des Morts Country Club in Appleton, J.P. Hayes often popped into the golf shop to ask Bill Brodell, the club professional, to come out to the practice range and watch him hit a few balls.
Hayes, who would go on to win twice on the PGA Tour, can't remember Brodell ever saying no.
"This was when I was a kid and I didn't know how busy he could possibly be," Hayes said. "If he had something going on, he'd say, 'Hey, give me 10 minutes and I'll be out there.' Sure enough, he would always come out. If I asked for 10 minutes, he would give me an hour.
"That's such a quality to have, to give somebody your time, especially a kid. And he just did that every time I asked."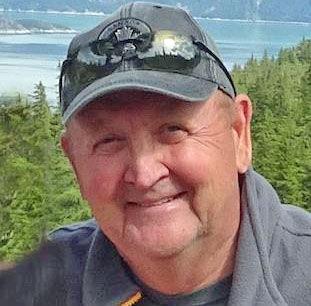 William G. "Bill" Brodell, the head professional at Butte des Morts CC for 32 years and a dominant player in the Wisconsin PGA Section in the 1980s, died Friday after dealing with various forms of cancer for 22 years. He was 70.
Brodell, who lived in Hortonville, is survived by his wife, Holly, sons Charlie and Brian and granddaughter Sydney.
"He suffered a lot," Brian Brodell said. "He battled for years. Last December, over a year ago, he didn't think he was going to make it. The cancer stabilized for a while, but then it spread too much to the bones and metastasized all over. He just couldn't fight it any longer."
A Milwaukee native, Brodell attended high school and junior college in Milwaukee and graduated from the University of Arkansas, where he was a member of the golf team. He served his PGA apprenticeship in the Chicago area, where he met Holly. The two were married in 1978 and two years later he was named head golf professional at Butte des Morts CC.
A terrific player, Brodell won the 1986 Wisconsin State Open at Racine Country Club. He also won the WPGA Professional Championship twice (1986, '89) and the WPGA Match Play title twice (1982, '85). He was the section's player of the year four consecutive years (1985-'88).
"He was an incredible player," said Joe Stadler, the WPGA executive director. "He played 34 rounds in the (national) PGA Professional Championship, which is impressive."
Eddie Terasa, the longtime PGA professional at North Hills Country Club in Menomonee Falls, went toe-to-toe with Brodell many times in tournaments in the 1980s.
"He was somebody I looked up to because he had won multiple player of the year awards," Terasa said. "And that really wasn't the reason why I looked up to him. He loved his family. He was the consummate professional. Nobody ever had a bad word to say about him.
"His game was similar to mine in that neither of us was going to overpower a golf course. He had to manage his game. He was an awesome putter. And the other thing that impressed me was, yes, he was a great champion, but he was so compassionate if he came in second. After I beat him at a couple events, I would get a call or a note from him. That always meant the world to me."
Brodell's biggest claim to fame as a player, however, was making a hole-in-one in the second round of the 1982 U.S. Open at Pebble Beach Golf Links. He aced the fifth hole, which then measured 165 yards.
"It was a big thrill," he said in a 2010 story in the Milwaukee Journal Sentinel. "It was the first big professional event I ever qualified for. Any time a club pro gets in a U.S. Open, it's a milestone. I was very excited."
Brodell shot 87-79 and missed the cut. He didn't stay for the weekend because his wife was pregnant with Brian.
"He had his hole-in-one on June 18th and I was born the 25th," said Brian, who played golf at the University of Wisconsin, won the 2003 State Amateur and now is the PGA general manager at X Golf Mequon.
Bill Brodell also qualified for the 1988 PGA Championship, making him the rare Wisconsin club professional who played in both the PGA and the U.S. Open. He served on the WPGA board of directors and in 2004 was elected to the Wisconsin Golf Hall of Fame.
During his long tenure at Butte des Morts CC, he mentored dozens of young players and aspiring PGA professionals.
"I can think of a lot of people, not just myself and J.P.," Brian Brodell said. "A lot of people went to my dad for advice. It's humbling. I've gotten so many emails, text messages and social media messages. I can't get back to every one of them but I'll do my best."
Said Hayes, "There were probably three or four people in my career that kind of gave selflessly of themselves to make sure I had everything that I needed as far as instruction and encouragement, and Bill was one of them. If I spent a half hour with Bill before I got on the road for a tournament, it was like I got a Vitamin B-12 shot. He was very encouraging. Just a great person."
In later years, Brodell renewed his love of nature by spending much of his free time hunting and fishing. He enjoyed annual trips to pursue deer, bear, elk and turkey with friends and family.
In lieu of flowers, the family requests that memorial contributions be made to Theda Care at Home Hospice, 3000 E. College Ave., Appleton, WI 54911. In honoring Bill's wishes, there will be a private gathering with family and close friends to celebrate his life at a later date.