History is the theme for this year's Wisconsin State Open. It's the 100th playing of the tournament, which dates to 1919 – four years before Bobby Jones won his first U.S. Open and 15 years before the inaugural Masters Tournament.
The State Open returns for the first time since 1952 to Blue Mound Golf & Country Club in Wauwatosa, designed by Golden Age architect Seth Raynor and among Wisconsin's most revered courses, known for its immaculately maintained turf and its massive, sloping greens.
Blue Mound, a private club, is steeped in history. It played host to the inaugural State Open, and some of golf's biggest names won tournaments there: Walter Hagen (1916 Western Open), Gene Sarazen (1933 PGA Championship), Babe Didrikson Zaharias (1940 Women's Western Open) and Cary Middlecoff (1955 Miller High Life Open).
In keeping with the theme, then, how about a little blast from the past?
Skip Kendall and Mark Wilson, who between them have made 1,150 starts in PGA Tour-sanctioned events and have earned more than $25 million, are in the field for the 72-hole tournament, which begins Monday and concludes Wednesday with a 36-hole finale.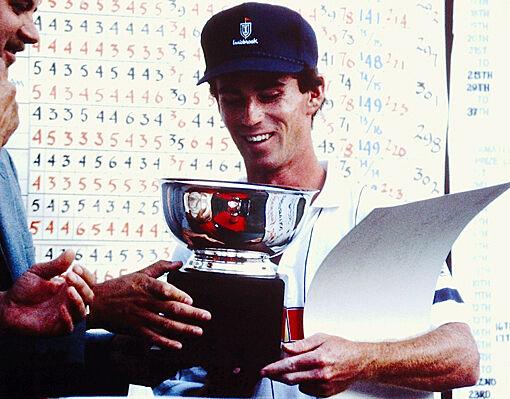 Kendall, 55, a Fox Point native who lives in Windermere, Fla., won back-to-back State Opens in 1988 and '89. A four-time winner on the Korn Ferry Tour and a four-time runner-up on the PGA Tour, his focus has shifted from competitive golf to coaching, and he has opened a golf academy in Orlando.
Kendall does not have status on the PGA Tour Champions and last teed it up in the SAS Championship in October. He said he has played in just two tournaments in 2020 – both of them partner events in the North Florida PGA Section. His last appearance in the State Open was 1990.
Why come back now?
"Well, I guess just kind of for fun," he said. "I know it's the 100th annual, which that in itself I thought was really cool. Seth Raynor has always been one of my favorite architects, and I've always loved playing Blue Mound. And it gives me the chance to come back to Milwaukee."
Wilson, 45, a Menomonee Falls native who lives in Elmhurst, Ill., no longer is exempt on the PGA Tour despite being a five-time winner. He is working for PGA Tour Radio and PGA Tour Live, and lately his competitive golf has been limited to member events at his club.
He hasn't played in the State Open since winning it in 2001.
"I don't get as many competitive reps as I would like," Wilson said. "I still love it. I just don't have a place to play. I play some events at my club, all the handicap-type events, so I'm excited to play a 72-hole tournament, stroke play, putt everything out. I miss it. I really do miss it.
"So this is a great opportunity, being so close to home. I can come up and see a lot of old friends, guys I played against that I haven't seen in maybe 25 years, when I was playing against them in State Amateurs and State Opens. It will be a fun reunion."
When Wilson found out Kendall was in the field, he connected by phone and the two reminisced about their salad days on the PGA Tour and their formative years in Wisconsin.
"We played a lot of practice rounds on the PGA Tour together," Wilson said. "I miss him. He became a good friend. I stayed at his house one year during Q School. It's amazing how much has happened in the last 20 years. He kind of filled me in on his teaching, and I'm excited for him. It will be fun to see him."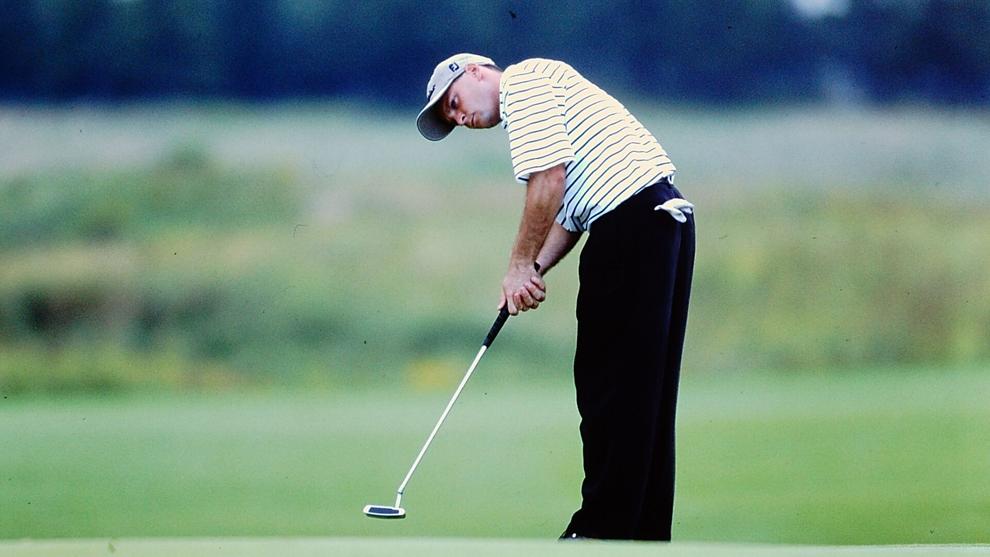 As if Kendall and Wilson weren't big enough names, the State Open came very close to landing U.S. Ryder Cup captain Steve Stricker and Jerry Kelly of Madison. Both considered playing at Blue Mound until the recent addition of two events in Branson, Mo., to the Champions tour schedule.
"No doubt, they were considering it," said Jim Schuman, Kelly's brother-in-law and swing coach and a two-time State Open champion. "Unfortunately, the Champions tour added some events. I understand that. They've got to get out there and play. Maybe one of these years we'll get everybody back to play. That would be a lot of fun."
With or without the veteran touring pros, the field for this State Open arguably is the strongest in history.
Dan Woltman will be trying to win the title for an unprecedented third consecutive year and fifth time overall. If successful, the Korn Ferry Tour player and Beaver Dam native will join Francis Gallett, Manuel de la Torre, Bobby Brue and Stricker as the tournament's only five-time winners.
Other top professionals in the field include minitour pros Neil Johnson and Patrick Stolpe, last year's runner-up; Charlie Delsman, who recently set all three course records in a 38-day span at Sand Valley Resort; and former champions Ryan Helminen and Schuman, who on Tuesday won his fourth consecutive Wisconsin Senior PGA Professional Championship.
Top amateurs include University of Illinois recruit Piercen Hunt; Vanderbilt star Harrison Ott, the 2018 State Amateur champion; Hunter Eichhorn, Marquette University's No. 1 player and the 2019 State Amateur champ; and Thomas Longbella, the University of Minnesota standout who won the State Amateur by 10 strokes last month at Milwaukee Country Club.
Eichhorn and Ott played in the 120th U.S. Amateur at Bandon Dunes this week, with Ott advancing to the Round of 16 before losing to Stewart Hagestad, 4 and 3.
Kendall, who recently started coaching Eichhorn and is paired with him (and Schuman) for the first two rounds, has an unpleasant memory of his last appearance in the State Open 30 years ago, when he was going for a three-peat.
"I'll never forget it," he said. "I finished double-bogey, bogey, bogey to lose by one shot to Steve (Stricker). That was definitely one I let get away. I'll never forget that because it left a sour taste in my mouth. But anyway, it happened. No big deal. That was the last time I played in it."
Though Kendall hasn't played much competitive golf lately, he can fall back on a ton of experience. He was co-medalist at the 1992 PGA Tour Qualifying School, led the 2004 British Open after 36 holes, set the competitive course record (65) at Medinah during the 1999 PGA Championship and lost three playoffs on the PGA Tour, one of them to Phil Mickelson.
"Listen, if I can get into some kind of good rhythm and stay in the process, I expect to go up and play well," Kendall said. "It's a little like riding a bike, except I'll be a little rusty. But that's OK."
Wilson is in a similar position. He hasn't made a cut on the PGA Tour since the 2018 John Deere Classic and has played in just two Tour events this year, both in January. The most recent of his five victories was the 2012 Humana Challenge.
But he likes the way he's been playing, even if most of his rounds are recreational.
"You know, my game is pretty good," he said. "I really like it. I've been working on my own, just playing a lot of golf. It's different than when I was playing (the Tour), but I'd say I get out and play maybe two 18-hole rounds a week and I hit some balls in my simulator and do some putting drills.
"I don't practice nearly as much as I used to, but the game feels pretty good. I think mainly because it's not my livelihood anymore. I don't feel the need to perform as much as I did especially toward the waning years there on the PGA Tour, when I felt the pressure kind of mounting. So I go out there with a little more free-flowing attitude and whatever happens, happens. With that, I think I have more freedom in my golf swing.
"My scores have been pretty good. I haven't necessarily played tournament conditions, though, so it will be very interesting to see Blue Mound set up in tournament conditions. I know they can get those greens firm and fast. I welcome the challenge, though."
Could Wilson contend and even win the State Open title, 19 years after he prevailed at Blackwolf Run?
"I've got to give the Tiger Woods answer, right?" he said with a laugh. "I don't enter a tournament to just play. Even when I was playing poorly on the PGA Tour in 2017 and '18, you tee it up with the optimism that you never know. Maybe this is the day it's all going to come together. I'm not going to prepare the way I used to and have everything in order, but maybe that's going to be a positive. So the answer to your question is yes."
Wilson will be on a tight schedule. Immediately after he putts out Wednesday – assuming he makes the 36-hole cut – he has to jump on a production call for his next PGA Tour Radio assignment, The Northern Trust, which begins Thursday.
But what if he wins? There would be a trophy presentation, an acceptance speech and media obligations.
"That," he said, "would be a good problem to have."