Three years ago, a cancer surgeon signed up for golf lessons with Jeff Kaiser. His boss had told him to take up a hobby as a means of reducing stress. He was from the Middle East and had never played golf.
"He came to me – we joke about it all the time – literally not knowing which end of the golf club to hold," Kaiser said. "Today, he has a beautiful-looking golf swing. He plays mostly nine-hole rounds and gets it around in 40 or so. If he would play 18 holes, he would be right around a 10 handicap.
"It's been fun watching his improvement. The students are why we teach, right? I love my job, because it's not a job. I teach people to go out and play my hobby for a living, which is pretty cool."
That approach is one reason – perhaps the most important one – why Kaiser, who owns and manages the TaylorMade Player Development Center at Vitense Golfland in Madison, has been named the 2020 Wisconsin PGA Teacher of the Year.
The WPGA announced its annual special award winners Friday. They will be recognized March 2 at the organization's spring meeting in Green Bay.
"I'm obviously humbled and honored," Kaiser said. "You look at the list of past award winners and there are some outstanding names going back for many decades. Year in and year out, the list of teachers in this state is outstanding."
Kaiser, 34, of Middleton, also teaches at Blackhawk Country Club in Madison. He said he did 800 equipment fittings and taught more than 1,300 lessons in 2019.
"I like the variety," he said. "That's part of the reason why I like doing half of it as fitting and half of it as lessons. It keeps me refreshed and it keeps me interested in both. And the same is true with players. Obviously, it's fun to work with the better players, the competitive players – college, high school, minitour. But it's fun to work with beginners, too. Variety, I would say, is the key."
Kaiser, who played on the University of Wisconsin golf team, was a finalist for teacher of the year honors in 2015, 2016 and 2019. This is the first time he has won the award.
"It was great to get over the hump and go from the final three to ultimately winning it," he said. "Any of those three or four (finalists) is certainly deserving."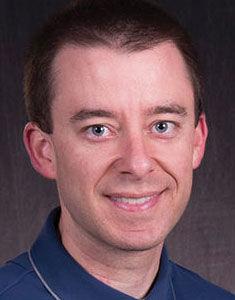 Danny Rainbow, the PGA director of golf at SentryWorld in Stevens Point, was named 2020 WPGA Golf Professional of the Year.
"I'm completely flattered to win this award," he said. "It's really a vote of confidence from my peers and fellow professionals, and it means a lot to be recognized by them in this way. We have a lot of professionals in this state who are doing great things for the game of golf."
Previously, Rainbow won the 2017 Horton Smith Award, which recognizes a golf professional for contributions to education programs for the betterment of members and / or apprentices in the WPGA. He also won the 2018 Merchandiser of the Year Award for public courses.
Rob Elliott, a past president of the WPGA and a longtime section member, won the Player Development Award.
"It means a lot to me," said Elliott, who owns Rob Elliott Golf Academy. "It's the first (WPGA) award I've won. As you look through those (application forms), everybody is qualified."
Other award winners:
Will Young, Assistant Golf Professional of the Year; Travis Becker, Youth Player Development; Jack Gaudion, Patriot Award; Dave Hawkins, Horton Smith Award; Vince Pulizzano, Bill Strausbaugh Award; Matt Taken, Merchandiser of the Year-Private; Andrew Barrett, Merchandiser of the Year-Public; Josue Reyes, Merchandiser of the Year-Resort.