After Ryan Helminen won just about everything there was to win in the Wisconsin PGA Section, he channeled all his energy into making the cut at the PGA Championship.
For a club professional, playing on the weekend of a major championship is about as big as it gets. Helminen qualified for the PGA Championship in 2014, 2015 and again in 2016. He missed the cut by one stroke twice and by two strokes once.
"To get that close and fall short, that really took a toll on my mind," Helminen said. "At that point I had won the TaylorMade (Pebble Beach) Invitational, I had won State Opens. Making the cut in the PGA was my ultimate goal. That was all I could think about. To get that close and fall short three times in a row, everything else after that, it's just hard to rebound. It just wears on you."
That frustration, combined with some injuries and shifting priorities, conspired to send Helminen into the first significant slump of his playing career.
On Tuesday, the slump officially ended when Helminen won the Wisconsin PGA Professional Championship at the La Crosse Country Club. It was the first significant victory for the Wisconsin Golf Hall of Fame member since the 2016 WPGA Stroke Play.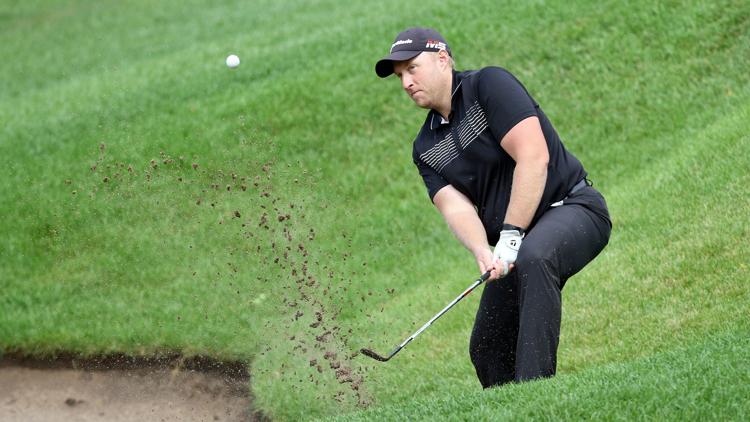 Helminen, 44, who teaches at Ridgeway Country Club in Neenah and lives in Menasha, closed with a 1-under 71 for a 36-hole total of 4-under 140. He edged Jeff Kaiser of the TaylorMade Player Development Center in Madison by one shot. Joe DeRosa, an assistant professional at La Crosse CC, finished alone in third, three strokes back.
"It's kind of a redemption," said Helminen, who earned $3,850. "It's been so long since I've played well. When it was going really well and I was winning multiple tournaments a year, you get on a roll and then all of a sudden you lose something a little bit and it takes a while to get it back.
"I had some injuries, some health issues, then you don't play as well and you lose confidence. And then I wasn't practicing as much. I wanted to devote my time to teaching and coaching my kids in their sports and spending time with family. When you don't play year-round like I used to and you don't hit balls on a daily basis like I did for 14 or 15 years, it's kind of a snowball effect.
"There was a period when I didn't think I'd ever win again."
Kaiser shot a 71 and finished at 3-under 141 and DeRosa shot a 74 but held onto third place at 143.
Helminen, Kaiser and DeRosa led five qualifiers for the 2020 PGA Professional Championship, to be played in April at the Omni Barton Creek Resort & Spa in Austin, Texas.
The other qualifiers were Jim Schuman, who teaches at Blue Mound Golf & Country Club, and Craig Czerniejewski, the head professional at Washington County Golf Course.
Schuman (70) and Czerniejewski (75) won a four-for-two playoff after tying for fourth place at even-par 144 with Mick Smith of Washington County GC and Tyler Siech of Ozaukee CC.
Siech, who fired a 66, the low round of the tournament, is the first alternate. Smith (70) is the second.
In July, Schuman won the Wisconsin Senior PGA Professional Championship for the third consecutive year. He will play in the 2019 Senior PGA Professional Championship, Oct. 3 through 6 in Austin. Just last week, he repeated as the Wisconsin Senior Open champion, winning that title by six shots.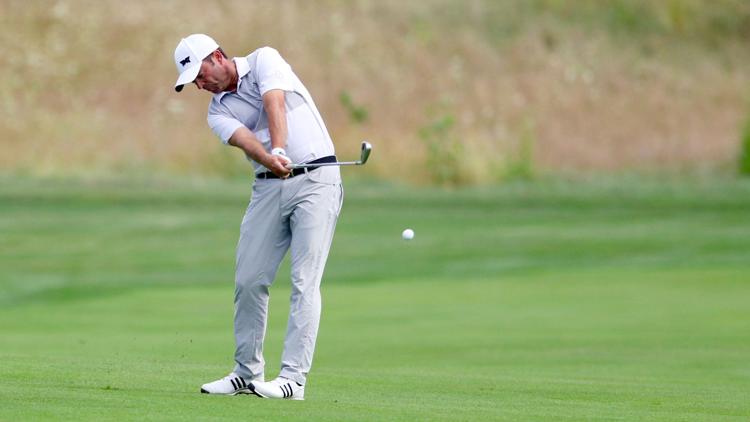 DeRosa, 41, a Holmen native, will be making his second appearance in the PGA Professional Championship and his first in eight years.
"It feels great," he said. "My wife and I are already starting the preliminary plans to go down there. I've got a friend in Houston. It's a guy I grew up with in Wisconsin. He told me he's just a couple hours (from Austin), so we're going to get together."
DeRosa had a little extra pressure playing at the course where he has worked since 2001. Not only did he have to get the range and carts ready each day, but he gave a couple lessons after the tournament concluded Tuesday.
"There's always a little different kind of pressure playing at your home course," he said. "The expectations are a bit higher but at the same time I got to sleep in my own bed."
Czerniejewski, 39, will be making his fifth appearance in the PGA Professional Championship.
As for Helminen, he proved to many – but mostly to himself – that his playing career is far from over.
"It's something I think I can build off," he said. "I know in my mind I can do it. I think moving forward I've got to be smarter with my time and smarter how I practice. I still love practicing and competing and I still have a burning desire to get better. I'll do the best I can these next five or six years and then I've got my whole senior career ahead of me.
"I had to put things in perspective, appreciate the things I have and do and appreciate the section I'm in. I'm finally starting to look at things in a different way and from a different perspective."