Round of the day
Dan Woltman, Beaver Dam. His bogey-free 5-under-par 67 during the third round Wednesday was the best score in the morning session of the 36-hole finale to the 99th Wisconsin State Open and gave the former University of Wisconsin golfer a six-shot lead over Oostburg's Patrick Stolpe entering the afternoon finale. He held off Stolpe, who shot 68 in the afternoon, to win by three strokes with an 18-under 270 total. Woltman becomes the first repeat winner of the State Open since Steve Stricker in 1990 and '91. His title is the fourth of his career, gives him two as an amateur (2007 and '09) and two as a professional (2018 and '19) and leaves him one championship away from a share of the all-time record held by Francis Gallett (1927, '32, '33, '39 and '42), Manuel de la Torre (1952, '53, '55, '61 and '68), Bob Brue (1958, '59, '63, '70 and '72) and Stricker (1987, '90, '91, '98 and 2000). 
---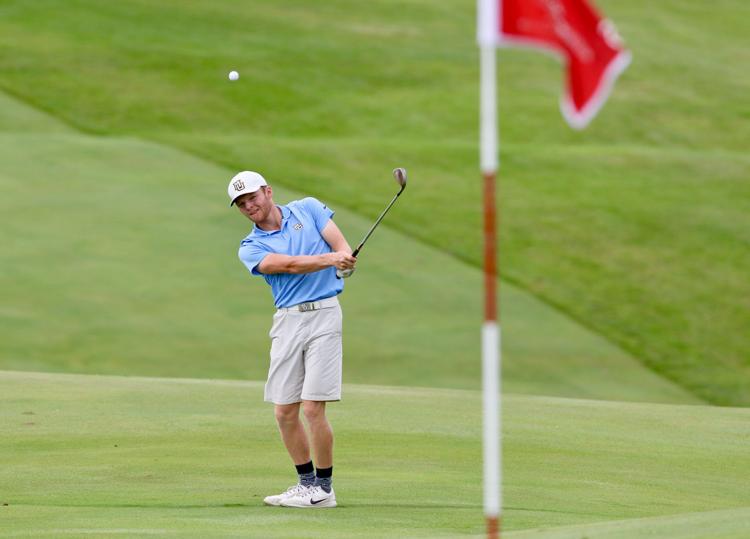 Best start
Tyler Leach, Spring Valley. The rising sophomore at Marquette University had an ambitious goal in mind for Wednesday's 36-hole finale — "I kind of set a goal of trying to go 65-65 the last two rounds and maybe give myself a chance," he wrote via text to Wisconsin.golf — and was well on his way to the first one during the morning session after playing his first eight holes in 4-under. However, a bogey at No. 9 triggered a six-hole stretch that he played 3-over, forcing him to birdie three of his last four holes to shoot a 68. He added a 73 in the afternoon and finished in a six-way tie for sixth place at 1-under 287. "Overall, I'm obviously happy with the top-10 finish," he wrote. "Coming into the week, I thought I had a good game plan and I liked my chances of winning the tournament. I know there are a few things I can continue to work on now though and hopefully next year I'll make as many birdies as I did this week along with less bogeys and make a run at the title."
---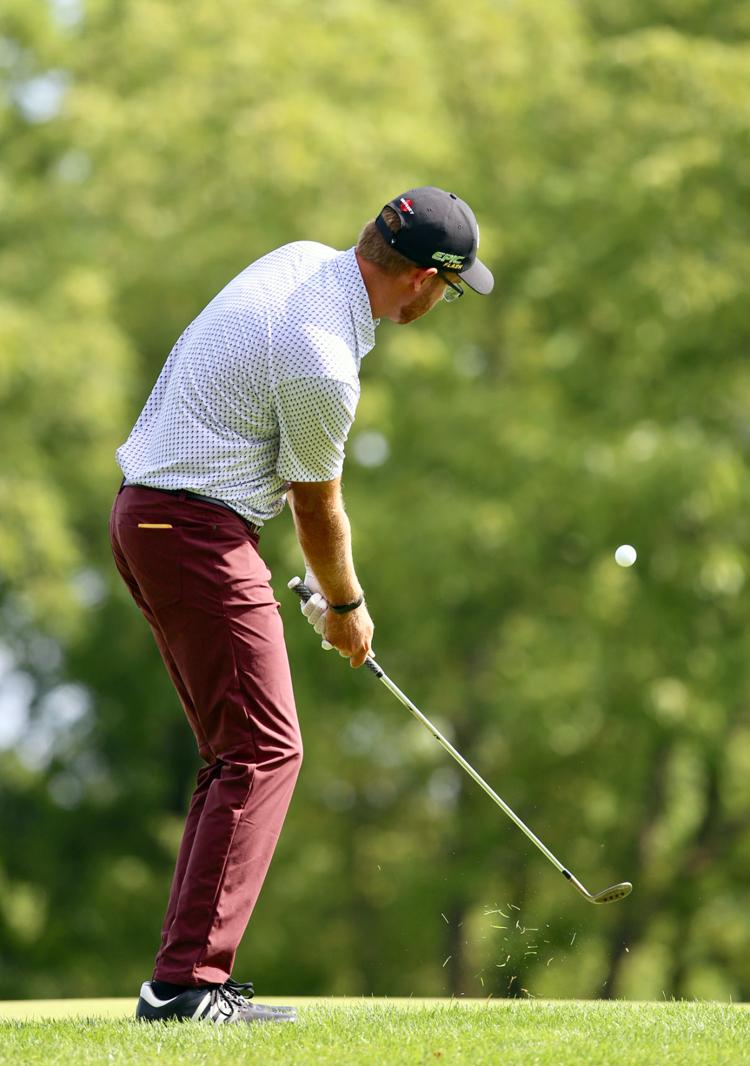 Best finish
Peter Webb, Madison. The former Valparaiso golfer couldn't have been more upset with himself than he was after missing a tap-in bogey putt on No. 14 and walking away with a double-bogey 6. "And I got to 15 (tee), just took a deep breath and said 'Let it happen,'" Webb wrote in a text to Wisconsin.golf. The result? A birdie-eagle-birdie-par finish that gave him a closing 70 and a 1-under 287 total, giving him a spot in that six-player logjam in a tie for sixth place. He made a 10-foot putt for birdie on No. 15, holed out an 80-yard wedge shot for eagle at No. 16 and then made a 40-footer for birdie on No. 17. "I got to 18 feeling really good," Webb wrote. "(I) missed birdie on (No.) 18 by a couple inches, but (I'm) super happy with my finish. Finally some good momentum on a golf course for me. I've been struggling a bit recently."
---
Best comeback
Pete Kuhl, Madison. The rising senior at the University of Wisconsin bounced back from a third-round 77 with a 5-under 67, the best round of the afternoon finale, and finished tied for 24th. After shooting even-par 36 on the front nine, Kuhl caught fire on the back with five birdies in six holes starting at No. 12. "I made a lot of putts on the back nine and hit a lot of really good irons!!" Kuhl wrote via text to Wisconsin.golf after wrapping up his summer schedule as he looks forward to one more season with the Badgers. "I'm super excited!!"
---
Off to school for Hahn, Webb, others
Kuhl had a familiar face on his bag at Geneva National — former Badger and fellow Illinoian Jordan Hahn, whose tournament schedule will soon pick up.
Hahn is one of six golfers with Wisconsin ties who will compete Aug. 28 through 30 at Wilderness Ridge GC in Lincoln, Neb., at a pre-qualifier for the Korn Ferry Tour Qualifying School. He will join Schofield's Greg Fehrman, Franksville's John Gullberg, Rice Lake's Taylor Koser, Menasha's Will Wittman and Madison's Webb, whose showing gave him reason to look ahead.
"This finish helps with momentum going into the next couple of weeks," he wrote. "I'm just a putter change away from playing like I'm used to."
Two other Wisconsin golfers will be competing in pre-qualifying. Former Marquette golfer Austin Kendziorski of Germantown will compete in the pre-qualifier at Prattville, Ala. Madison's Blake Jens will play in Lantana, Texas.
---
Brothers team up to rep Geneva National
Crossing the tees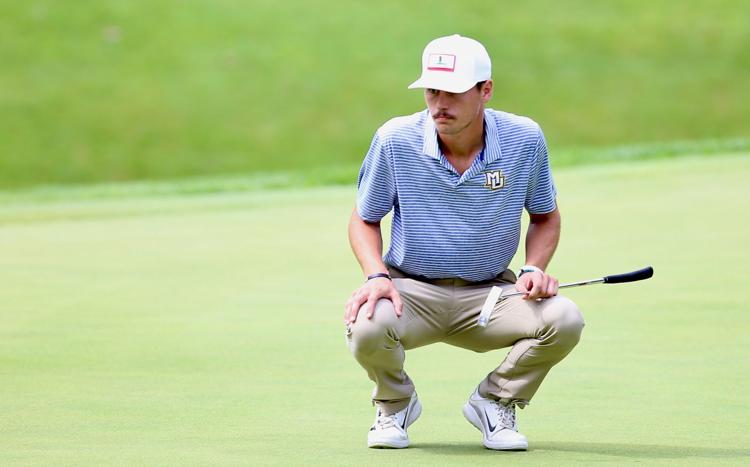 Valders' Matt Behm, the 2006 Ray Fischer State Amateur champion, was forced to withdraw on the front nine in the morning round because his wife went into premature labor with the couple's second child. ... Runner-up  Patrick Stolpe made the most birdies over 72 holes with 25, four more than Woltman. ... Franklin's Keith Buntrock finished off a 24-hole bogey-free streak with a bogey at No. 3 during the morning round. Greendale's Nate Thomson (23) and Marquette golfer Hunter Eichhorn (22) rattled off bogey-free streaks of their own that ended on No. 5 in the afternoon round. ... The Trevino Course at Geneva National played to a 73.72 stroke average in the morning round and a 73.67 in the afternoon. ... It's the second year in a row that the same golfers with Badgers ties swept the State Open titles. Woltman and four-time defending Wisconsin Women's State Open champion Tess Hackworthy both won a year ago. Hackworthy, a rising senior for UW, is in Rancho Mirage, Calif., this week competing in the first stage of LPGA Tour Qualifying School, which gets underway Thursday at Mission Hills CC. ... The 100th Wisconsin State Open Championship will be played at the same place as the first one — Blue Mound G&CC in Wauwatosa. Holding the milestone State Open at an 18-hole facility means the size of the field will revert to its traditional 156-golfer size for one year. It will likely jump back to 204 players in 2021 when it goes to Blackwolf Run in Kohler (Meadow Valley Course) and Whistling Straits in Haven (Irish Course) for the 101st State Open. ... The top 40 finishers plus ties Wednesday (43 players in all) are exempt from qualifying for the 2020 State Open.