There will be less of the Wisconsin PGA Professionals Championship in 2019, but Joe Stadler doesn't think a change in the format for the annual gathering of the state's club professionals will produce less of a champion.
On the contrary, the WPGA's executive director hopes by reducing the event from 54 to 36 holes, more golfers will be inspired to include the Wisconsin section's premier event. Stadler said the section's 450 members were surveyed before its tournament policy committee approved the change and "a strong majority" felt the 36-hole format would be "a better fit" for them.
"The way we looked at it, we didn't think anyone would not play because it's 36 holes," Stadler said in an interview with Wisconsin.Golf ahead of last week's release of the 2019 WPGA schedule. "They're not going to protest: 'It's only 36 (holes); I'm out.' How many more might play because it is (36 holes)? We used to average 85 to 90 (golfers) in that event; now we're down to ... 57 people started (at the 2017 championship) at (The Legend) at Merrill Hills."
A 72-hole event the first three years following its debut in 1929, the WPGA Professionals Championship was a 36-hole championship every year except one (1936) from 1932 through 1977. It has been a 54-hole event since 1978, most years with a format that featured 36 holes on the opening day with an 18-hole finale.
Demands of the job not only keep many club professionals and teaching professionals from having time to devote to their own games, but also from having time to spend three days out of town during Wisconsin's relatively short golf season. In fact, Stadler said the Wisconsin section has experienced more growth in many of its one-day team events.
"It's different with individual golf right now," Stadler said. "Our members love to play in things that are fun. Our two-person (events) are doing great. We had 104 people play in our season-ending, two-person scramble at The Oaks (in Cottage Grove). We had 104 the week before (for a pro-pro better ball), granted it was at Erin Hills."
Stadler said 18 of the 41 PGA of America sections determine their champions via a 36-hole tournament. This year's event, which highlights the Wisconsin PGA section schedule and qualifies five golfers to the National PGA Professionals Championship, will be played Sept. 9 and 10 at La Crosse Country Club in Onalaska. That means it will be a road trip for most of the WPGA section members, 65 to 70 percent of whom, according to Stadler, live and work in the Milwaukee and Madison areas.
"Your top players will probably go up on Sunday because they'll want to play a few holes," Stadler said. "But, (for) other players, that's not as important; they're there to support the event, socialize and, hopefully, play well. It's more about being there and supporting it."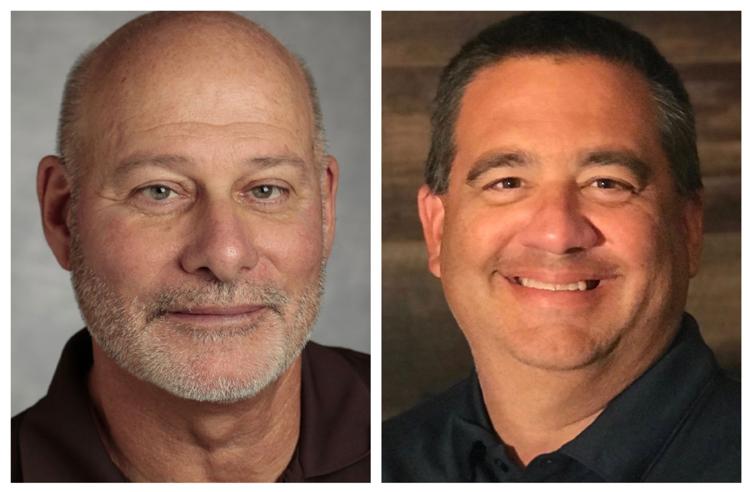 In addition to the previously announced changes in the residency requirements for the Wisconsin State Open, which will expand to 204 golfers and be played Aug. 19 through 21 on two courses at Geneva National Golf Club in Lake Geneva, other highlights and changes for the 2019 WPGA schedule include:
The Wisconsin Women's State Open kicks off the WPGA's state open series. It will be played June 12 and 13 at Stevens Point CC.
The Wisconsin State Senior Open for golfers 50 and older will close the state open series Sept. 3 and 4 at Nakoma Golf Club in Madison.
The first "Last Chance" qualifier for the expanded State Open has been set for Aug. 13 at Morningstar Golfers' Club in Waukesha. It falls one day after the WPGA/WSGA Summer Showdown at Meadowbrook CC in Racine, which typically draws many of the mini-tour golfers who are expected to take advantage of the "Last Chance" qualifier for the State Open.
Shorts will be allowed during qualifying rounds for Wisconsin State Open.
The 50th playing of the Hornung's Classic pro-am, typically played in June, moves to July 8 this year as South Hills G&CC in Fond du Lac finishes course renovation work this spring.
"The schedule is very similar date-wise and time-wise to what it's been the last year or two," Stadler said, noting that consideration of a change will be given in future years for the first two days of the season-long WPGA Match Play Championship, which this year falls on the same week as the PGA Championship "just in case one of our members" is among the 20 club-pro qualifiers for what will now be the second major championship on the PGA Tour schedule.
"We wouldn't want them to skip our event. Obviously, they would skip our match-play, but we'd prefer that they wouldn't have to."