HONOR ROLL
Round of the day
Jack Schultz, Milwaukee. He insists his beloved Milwaukee Bucks and their quest for an NBA Championship weren't a distraction this week at the 120th Wisconsin State Amateur Championship. His 69-81-68 line says otherwise.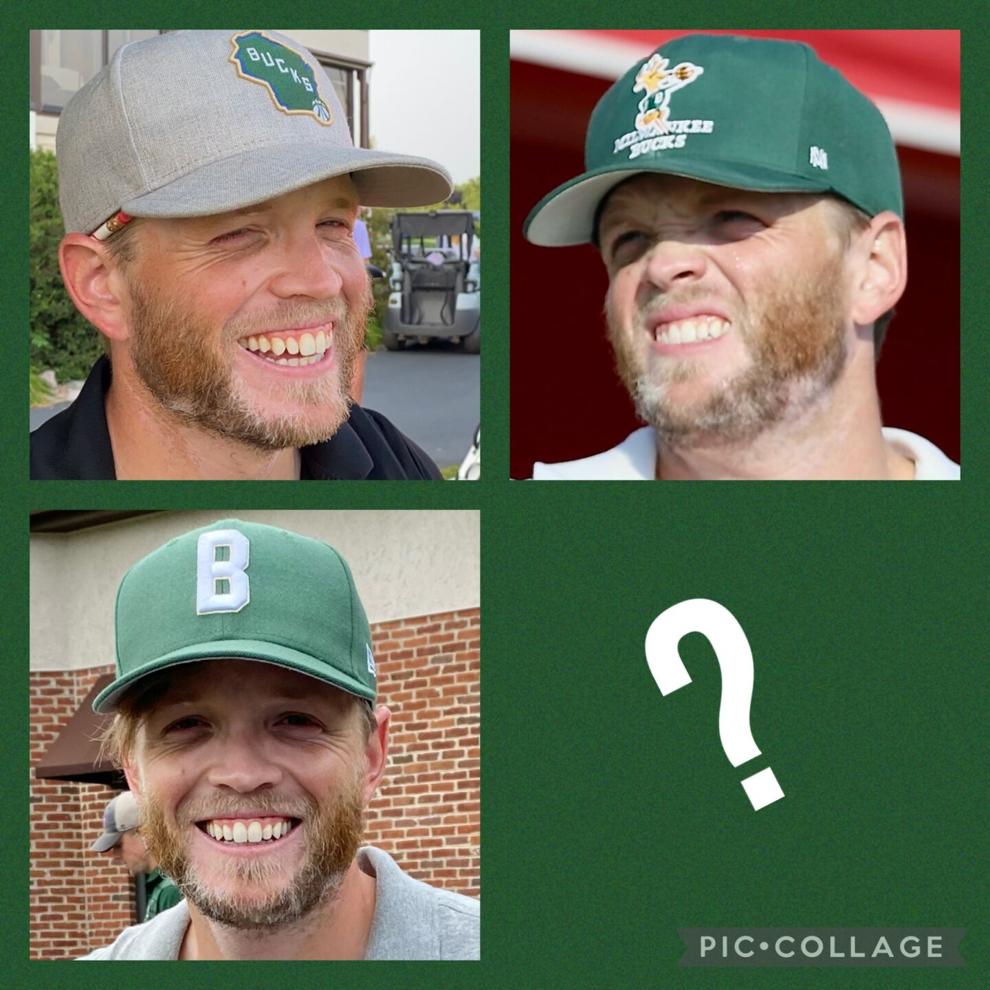 Schultz was clearly back on his game Wednesday at Westmoor Country Club in Brookfield, less than 11 hours after watching the Bucks close out their first NBA title in 50 years from seats in the corner of the lower bowl inside a frenzied Fiserv Forum in downtown Milwaukee. The three-time WSGA player of the year shot 5-under-par 30 on the front nine, survived a few bumps on the back nine and came away with a 2-under 68 that boosted him into a tie for fifth place at 8-under 218 after 54 holes.
"You see, it wasn't hanging over my head because I knew they were going to win," Schultz said with an ear-to-ear smile as he spoke to the contrast of the second-round 81 he shot Tuesday hours before wading through thousands of fans in the now-famous "Deer District" to watch the most important game in a half-century. "I had all of that confidence so I was all ready to go enjoy it. The Bucks started out well and had a rough second quarter, but I was just kind of thinking how they were going to win, not if they were going to win.
"It was incredible. It was so packed. We tried to get in like an hour early, but going through the Deer District they closed the front doors so we had these two entrances and there was a long line. There were so many people. And then when you got in, it seemed more like a (regular) game just because you're not as packed in as outside. But it was a blast ... knowing that they were going to win."
Schultz, who didn't leave Fiserv Forum until midnight, seemed no worse for the wear when he stepped to the tee at 10:40 a.m. Wednesday. He made a long birdie putt to a familiar back, middle hole location on No. 2, made four birdies in a row to end the front nine (more on that later) and played solid golf the rest of the way to climb back inside the top five.
The former University of Michigan golfer, who took a three-year break from competitive golf a decade ago, has three top-10 finishes in 11 State Am appearances. His best finish was a T-2 at Maple Bluff CC in Madison in 2011 when he finished tied for second place, one stroke behind Mike McDonald of West Bend.
Schultz will begin the final round at 11:30 a.m. Thursday eight strokes behind third-round leader Piercen Hunt, a University of Illinois golfer from Hartland. If Schultz is able to uncork the comeback of a lifetime — at this point, anything's possible after his Bucks erased a 2-0 deficit to win in six games — he hopes to be dressed for the occasion.
"I'm going to see if I can get one, the (NBA) champions cap; hopefully I can pull that off and find one," said Schultz, who has worn a different Bucks cap each of the first three rounds as a nod to a team that has impressed him as much off the court as on. "I've been a fan for awhile, going to all the games at the Bradley Center, the ones now. It's fun to see the team you root for win, but I like seeing the players themselves happy because they are the ones that put in the effort. That's what I like most about it."
And if we are to see a player named Jack Schultz happy Thursday in the final round of the State Am, what needs to happen? "No bogeys. Lots of birdies," Schultz said, laughing. 
Shot of the day
Vacated. For the first time since the WSGA started scoring its events on its BlueGolf software in 2004, a round of golf after the 36-hole cut at the Wisconsin State Amateur was played without an eagle being made. The only other rounds of a State Am played without an eagle in that span were last year at Milwaukee Country Club, where none of the 156 golfers made one in either the first or second rounds and a record-low eight were made over the 72-hole event. The 2021 State Am is on pace to ambush that mark with only two eagles recorded in two rounds this year at Westmoor and one of those was the hole-in-one on No. 17 in Tuesday's second round. That is well below the annual average of 20 eagles over the last 17 State Ams.
Best start
Jack Schultz, Milwaukee. Through 36 holes of the 120th State Amateur, only one golfer had made more than two birdies in a row on a Westmoor CC layout that has been called just about everything except easy.
Schultz became the first to reach four in a row when he went on a birdie binge starting at No. 6 and shot 5-under 30 on the front nine. His 12-foot birdie putt for six in a row on No. 10 — where his drive on the short par-4 clipped a tree and kicked back into the fairway — slid over the left lip and an errant drive on No. 11 led to the first of three bogeys on the back nine.
"I played pretty well the entire front nine," Schultz said. "I missed a couple of greens, but I was able to get up-and-down and make putts. I had some 10-footers, got going and wanted to keep making them. ... Usually, birdies come in bunches, if you're feeling good, and you want to keep that going as long as you can because then you can hiccup and it can be tough to get back on that train. Luckily, I was able to get four in a row and that was pretty good."
Best finish
Adam Miller, Nekoosa. The veteran caddie at Sand Valley Golf nearly got as hot over the closing stretch of the back nine as Schultz did the final four holes on the front.
Miller, the 2015 WIAA Division 2 state champion for Lodi, birdied Nos. 15, 16 and 17 to rally for a 1-over 71. He moved up five spots with his birdie run and will enter Thursday's final round alone in fourth place at 7-over 217, seven shots behind Hunt.
"Throughout the round, I knew the round was solid," Miller said. "I knew I just needed to give myself some opportunities on the greens and I'd be able to convert a couple of the putts. So I stayed patient out there. This isn't a golf course that will give you a lot of opportunity so you have to take it step-by-step, shot-by-shot.
"My first birdie on (No.) 15, I was just able to get around the green in two and get up-and-down. That gave me a little confidence that I could get a good finish out of the round and I just continued that."
Stat of the day
UW-Stout golfer Austin Gaby of Verona (T-67) made his third State Am cut in as many tries this week and the second one on the number (he also slipped through in 2018 when he finished a personal-best 69th). His other made cut (in 2019) came with one stroke to spare.  
SEEN AND HEARD AROUND WESTMOOR CC
They meet again: Piercen Hunt, Adam Garski in final group
Piercen Hunt doesn't remember ever playing a full round of golf with Adam Garski, but neither will forget the two holes they played at University Ridge GC in Madison one June day in 2018 when Hunt, then a sophomore in high school at Hartland Arrowhead, was on his way up and Garski, then a senior at Wauwatosa East, was on his way out of the high school ranks.
Both golfers parred No. 1 in a sudden death playoff for medalist honors at the WIAA Division 1 state tournament. Hunt, who was trying to become the first sophomore to win back-to-back WIAA state boys golf titles, hit a 5-iron from the far side of the first fairway to the edge of the ninth green on the second extra hole and won with a par, leaving in tears trying to balance the emotions of repeating individually while his team placed second in its own title defense.
"I remember I had to make a longer par putt than him on the first hole and then I almost hit my tee shot off the planet on the other side of (No.) 1 at U-Ridge playing the ninth," Hunt recalled Wednesday. "It's all kind of a blur. I still remember getting up there and Adam not being able to get his up-and-down from short of the green (for par)."
Hunt would finish sixth at the state tournament in 2019 in his bid to become just the second golfer to "three-peat." His senior season was canceled by COVID-19 in 2020, but Hunt was planning to sit it out in anticipation of his title defense at the Western Junior Championship, which also wasn't played.
Hunt is a rising sophomore on the Big Ten Conference powerhouse University of Illinois team while Garski, who had planned to go to the University of Alabama to become a dermatologist, is taking classes at UW-Milwaukee with hopes of becoming a history teacher and, quite possibly, a golf coach.
But first things first. Hunt and Garski will join University of Wisconsin golfer Cameron Huss, who had yet to even qualify for the WIAA state tournament the year his playing partners went mano-a-mano at University Ridge, in the final group for the final round of the State Am Thursday at Westmoor CC.
"It doesn't feel like it was a long time ago," Garski said Wednesday. "Looking at the leaderboard (Tuesday) and seeing Piercen at the top and me chasing brought back good memories. I still think about it a lot. I would have loved to win. But I have always told myself that I'll forgive myself for that one when I win a State Am so maybe I can go out there and do it (Thursday)."
Video: Catching up with Marquette's Hunter Eichhorn
Longbella's arm-lock putting grip a work in progress
Thomas Longbella of Chippewa Falls ran away to a 10-shot victory last year in the State Amateur. This week at Westmoor, his ball-striking has again been solid, but his putting has been substandard.
He changed to the arm-lock putting method recently and has had a hard time getting comfortable on the greens.
"Honestly, it's speed and overall comfortability" said Longbella, who finished up at the University of Minnesota this spring and plans to turn pro at the State Open next month. "I switched to the arm-lock putter about a month ago, but I haven't played many events and I haven't putted on greens with it that are this fast. If you were to blame it on something, it would be that.
"I love it when I feel comfortable but as soon as I get a little uncomfortable … I need to do it more and practice more."
Longbella had 3 three-putts in his third-round 72 and trails Hunt by eight strokes going into the final round.
"It's hard to give those strokes away," he said. "And the three-putts were from like 15 feet and 20 feet. It wasn't like I'm halfway across the green. I hit it to 15 feet on 17 and I hit it to 15 feet on 18 and I just didn't hit quality putts. They didn't have a chance to go in. Mentally, over time, it's like, oh crap, I've got to hit one inside five feet to make a birdie."
Sand Valley caddie gig gives Adam Miller new perspective
There is nothing like telling someone else how to swing a golf club or execute a shot — sometimes over and over again — to gain insight on one's own game.
Such is the case for Adam Miller, the Lodi native who has spent the last six summers caddying at Sand Valley Golf Resort south of Wisconsin Rapids. Coincidentally, the last two years have unearthed some of the best golf of the 24-year-old's life.
A year ago, Miller won the Madison City Tournament the four days leading into the State Am at Milwaukee CC, where he finished T-8. This summer, he lost in the first round of the WSGA Match Play's "knockout rounds" to eventual champion Garrett Jones of Madison before finishing T-5 at the Ray Fischer Amateur Tournament (on the strength of a final-round 67), T-5 at the one-day, 36-hole Balance & Believe Invitational and second to Hunt at the recent U.S. Amateur qualifier to earn a spot in the U.S. Amateur Championship at famous Oakmont (Pa.) CC early next month.
"That's the one great thing about caddying; it allows you to keep in your game while you're caddying," Miller said. "While you're out there caddying for someone, you can look at a hole and say 'How would I diagnose this shot?' It keeps you mentally in it while you're working and it just allows me to keep golf on my mind. And keeping golf on my mind allows me to produce some good scores so I'm pretty happy with that right now."
Introducing ... Green Bay's Gabe Dahl
Of those golfers tied for fifth or higher, Green Bay's Gabe Dahl might be the most unlikely of the seven to have a chance to walk away with top honors.
This is the seventh start in a State Am for the 33-year-old product manager at Thrivent Financial, based near Appleton. Dahl has made just one cut, tying for 47th at the Golf Courses at Lawsonia, yet here he is after shooting 72-75-71, with his 8-over 218 total good for a tie for fifth place with Longbella, the 2020 champion, and Schultz with 18 holes remaining at Westmoor CC.
"It's really good for me," Dahl said. "I've learned it's very, very hard. You have to hit greens. And you have to be putting (uphill) at it, for sure." 
Photo of the day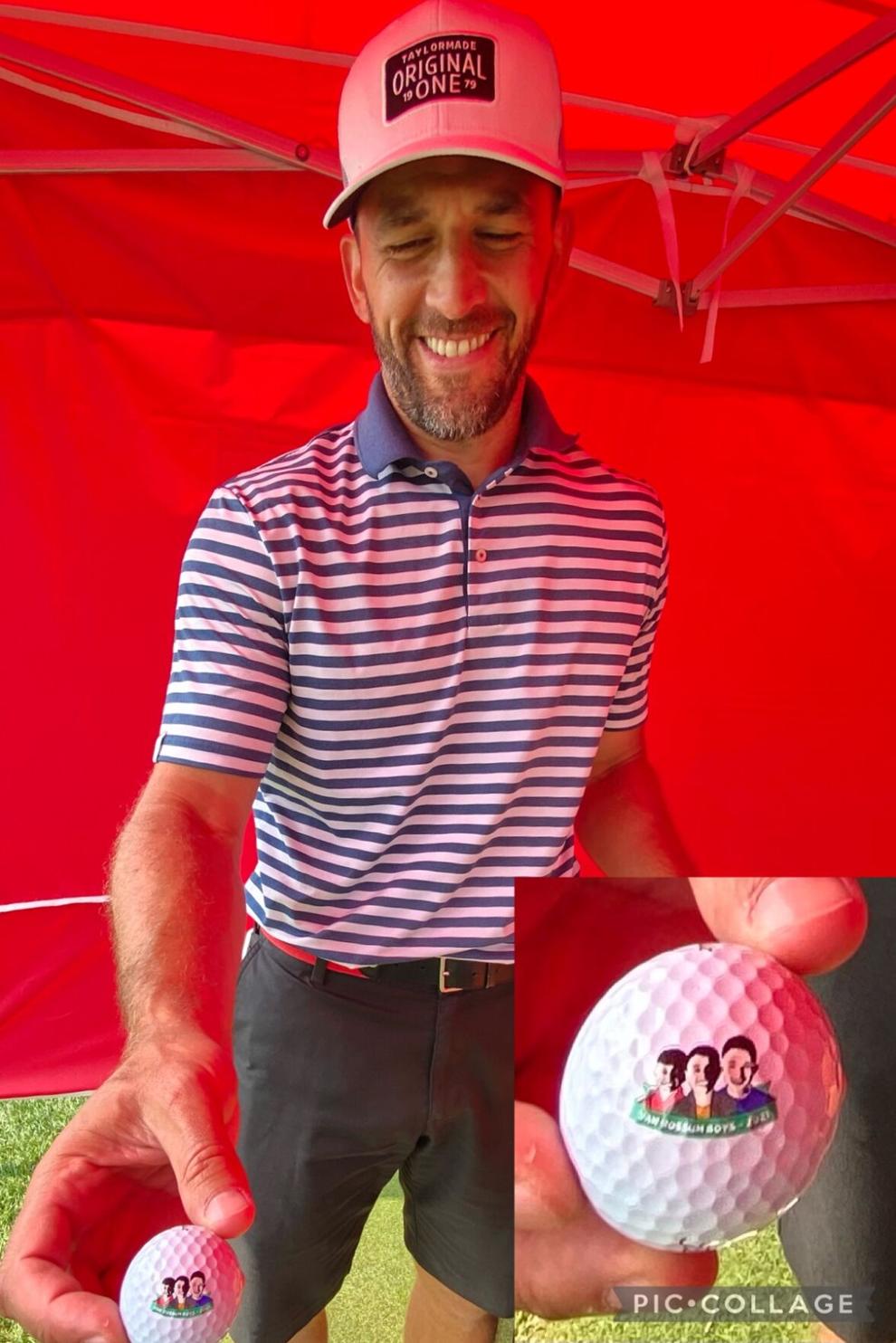 Quotable
Waukesha's Michael Bielawski, 36, the 2017 and '18 WSGA State Men's Match Play champion, admitted the challenge of trying to stop a ball on greens rolling near a 14 on the Stimpmeter is starting to wear on him. "It's penal," Bielawski said, adding with tongue firmly planted in cheek: "I hope they play the final round over at Brookfield Hills (a nearby executive course) so I can stop the ball where it lands." 
Crossing the tees
The tees on the short, par-4 10th hole were pushed up to 313 yards in hopes that golfers would try to drive the green despite ponds short and right of and behind the green. Several golfers did, but the hole produced just three birdies and 44 pars along with 14 bogeys, seven double-bogeys and three "others." ... Marquette University golfer Tyler Leach spent more than an hour on the practice green after his second straight 77, working on his putting with Golden Eagles teammate Aidan Lafferty. ... Texas A&M golfer Evan Myers of Northbrook, Ill., one of five Illinois golfers to make the cut, shot even-par 70, the only round of par or better besides the ones authored by Schultz (68) and Hunt (70). ... UW-Parkside golfer Steven Sanicki of Menomonee Falls birdied four holes over a six-hole stretch on the back nine Wednesday in his 1-over 71. However, he triple-bogeyed the par-3 14th hole and bogeyed the par-5 15th in between a pair of back-to-back birdies. ... Waukesha's Kevin Cahill and Fitchburg's Austin Resop, who made the 36-hole cut on the number, both withdrew following third-round 83s. No reasons were given, but Cahill also withdrew from Group Play at last month's WSGA State Men's Match Play Championship at Hawks Landing GC in Madison after losing both of his Day 1 matches.