Though no one can say when the coronavirus pandemic will be arrested and the number of cases is in steep decline, Wisconsin State Golf Association officials are cautiously optimistic that the organization will be able to go forward with a full tournament schedule in 2021.
One year after the WSGA canceled its entire Senior Tour series and several Net Partners events and the United States Golf Association eliminated local qualifiers for its national championships, all those tournaments are back on the schedule this year.
"We truly feel that, hopefully, by the start of the tournament season we'll have a firm grip on the pandemic and the players will feel comfortable to participate," said Bill Linneman, the WSGA's director of rules and competitions.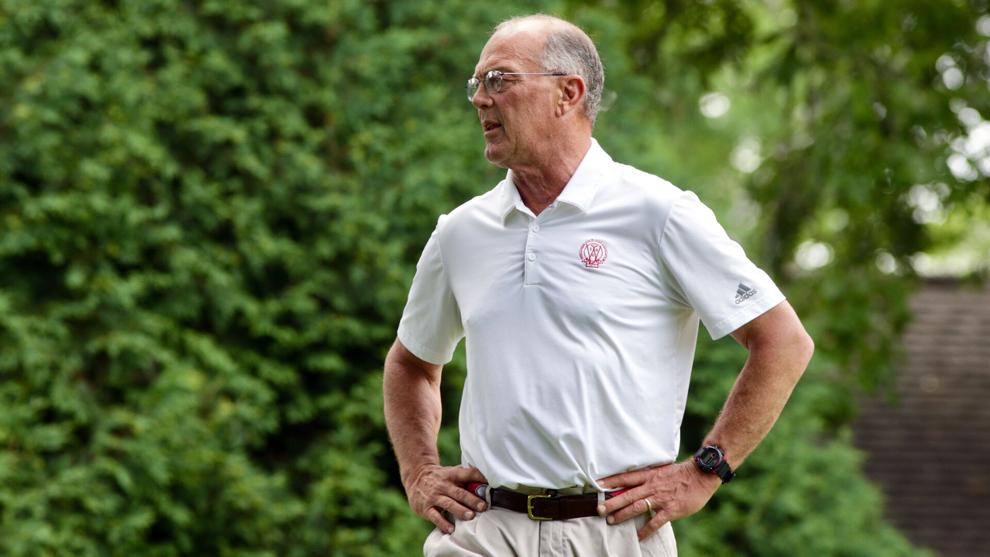 With so many unknowns in 2020, the WSGA proved to be adept at adjusting on the fly to ensure the safety of tournament participants. Flagsticks were left in the hole, rakes were removed from bunkers and paper scorecards were eliminated, with players keeping score on their phones. A strict spectator policy was enacted for the State Amateur at Milwaukee Country Club, with only people arriving and leaving with players allowed on the course.
As a result, not a single case of COVID-19 was contact-traced back to a WSGA tournament.
"I think all the players inherently knew what was going on," Linneman said. "Our staff certainly did. Our volunteers did. We tried to keep it as safe as possible for everyone. We took whatever measures we possibly could to conduct the events in the safest manner possible."
It's too early to tell whether some or all of those safety measures will be in place this year, though Linneman said there will be no shotgun starts for tournaments this year.
"Shotguns tend to have players congregate in the practice areas, whether it be the range or the putting green or the chipping green," he said. "So, by using tee times it helps spread out the arrival and departure of all the players.
"Right now, I could not tell you if we're going to be playing with pool noodles in the hole and the flagstick remaining in the hole and no rakes on the course. We're just not sure. Those types of things we're going to wait to make a game-time decision, so to speak."
The 2021 tournament season opens May 12 with local qualifying for the U.S. Open at Hidden Glen in Cedarburg. It's the first of eight USGA qualifying tournaments and the only one in which qualifiers do not advance directly to the national championship; U.S. Open local qualifiers also must survive 36-hole sectional qualifying.
The WSGA Four-Ball Championship is scheduled for June 3-6 on the Pines and Lakes courses at Lake Arrowhead and the Match Play Championship follows June 21-24 at Hawks Landing in Verona.
The popular Senior Tour series consists of 20 events between May 11 and Sept. 10, with qualifiers advancing to the Senior Tour Championship, Sept. 15 at Wild Rock in Wisconsin Dells.
"I look back to last year and while we didn't run our Senior Tour events, we did run three senior championships (Four-Ball, Match Play and Amateur), all with full fields using single-rider carts, and we didn't have any issues," Linneman said. "We think, and are very hopeful, that will we'll be close to back to normal this year."
The Net Partners Championship, another popular event, is scheduled for Sept. 28 at Wild Rock, with two-person teams advancing through 12 qualifying events spaced between May 10 and Sept. 23. The impressive list of host courses includes Washington County Golf Course, Brown Deer Park, The Bog, Blackwolf Run, Kenosha Country Club and SentryWorld.
"A lot of clubs are certainly willing to host these events," Linneman said. "We have great member courses, great member PGA professionals, great superintendents, great managers. We're very fortunate to have great relationships with a lot of these courses."
The pinnacle of the WSGA tournament season is the 120th Wisconsin State Amateur, July 19-22 at Westmoor Country Club in Brookfield. Non-exempt players will try to advance through nine qualifiers between June 28 and July 14. Thomas Longbella of Chippewa Falls and the University of Minnesota is the defending champion.
Online tournament registration for all 14 WSGA championships opens Feb. 16. Registration for Net Partners and Member Series events opens Feb. 17 and registration for Senior Tour events opens Feb. 18.
"Last year started out normal and then in March everyone's life was turned upside down," Linneman said. "And this year sort of started out anything but normal. Hopefully, the remaining part of the year will be normal. Who knows?"