"There's so many great golfers. That's why what Hunter has accomplished is so impressive to me. Coming from this, from nothingness. He comes from nothing."

— Steve Pipkorn, Hunter Eichhorn's grandfather
CARNEY, Michigan — Hunter Eichhorn pulls into the small gravel parking lot at Wild Pines Golf Course. It's 2 p.m. on a cloudless Chamber of Commerce day in the Upper Peninsula. You couldn't tee up the weather any better for a round of golf, but there are only two other cars in the lot.
"This is pretty typical," Eichhorn says with a grin.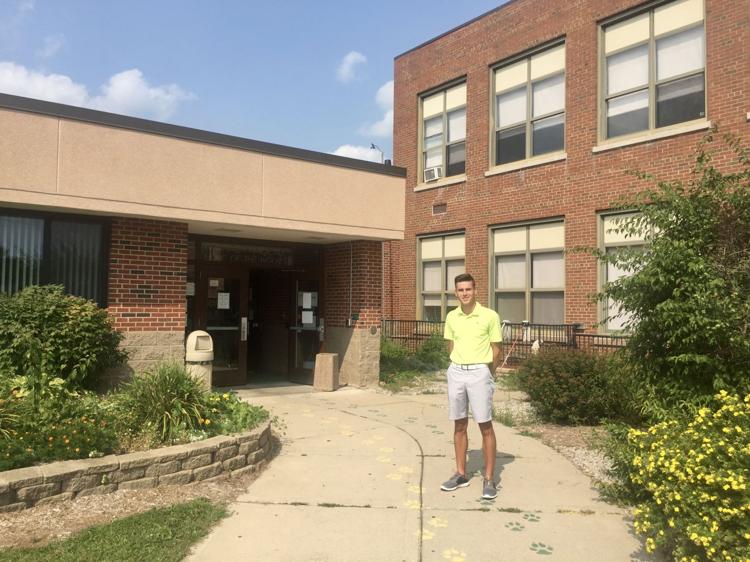 Picture the most hardscrabble little nine-holer you've ever played. That's Wild Pines. No one greets you at the "clubhouse," a starter shack with a green metal roof and a "Pay Here" slot in the wall. It's the honor system up here in God's Country: $10 for nine holes, $18 to go around twice, $275 for a one-year membership.
The greens at Wild Pines are tiny saucers, the bunkers slits of sand. The fairways consist of field grasses and clover and the ground has been baked hard by the August sun.
"You don't always get the best lies," Eichhorn says, unapologetically. "I love playing the ball down here. I'm never surprised by a bad lie, ever. I remember the first time playing in a tournament on a bent-grass fairway. I was like, 'What is this?'"
Wild Pines is 2,387 yards of quirky fun. Eichhorn absolutely loves the place. It's where he learned to play golf, tagging along with his grandfather, Steve Pipkorn. Around and around they went, day after idyllic summer day, two or three loops in the morning and a couple more in the evening.
"I remember we used to hit balls when I was like 6 or 7," Eichhorn says. "The first time we came out here, we played nine holes and it was the best thing ever. The owner let us play an extra four holes for free. That was like the best day of my life."
Out of this nondescript piece of ground in the middle of Upper nowhere, where the golf season is squeezed between April's snow melt and winter's early onset, came one of the best young collegiate golfers in America.
A homegrown talent
The banner displayed proudly at Wild Pines says it all: Congratulations Hunter Eichhorn. Big East Player of the Year. Big East Freshman of the Year. Big East Tournament Individual Champion. Qualified for NCAA Regional. And, last but not least, 2017 Wild Pines Club Champion.
The story is almost apocryphal. Eichhorn is the son of a pipe-fitter and a schoolteacher, neither of whom play golf. He never had a swing instructor or a formal lesson and has little use for video and none for TrackMan. He learned on his own how to curve the ball, how to hit fades and draws, high shots and ground-hugging stingers. He imagines the shot and produces it with his hands. A gift, he calls it.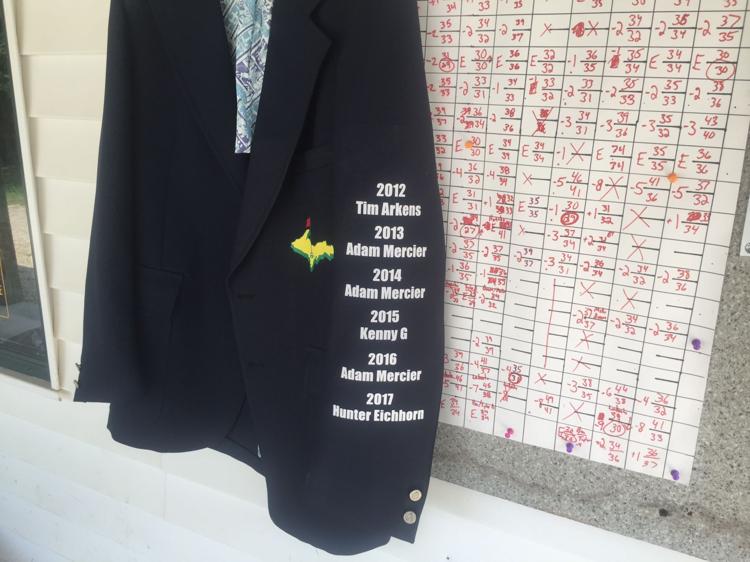 "If he has a little trouble he can figure it out," Pipkorn says. "The other guy is looking around, 'Where's my swing coach?'"
Self-taught and self-reliant, exuding a confidence that belied his modest background, Eichhorn won nearly 70 junior tournaments in Wisconsin and Michigan, often beating kids three and four years older and half a foot taller.
"I knew that maybe I was different but at a young age I didn't really understand it," Eichhorn says. "I just kind of got up and swung hard. I probably looked different than the rest of the kids but I was just excited to get out there and compete. Now that I look back on it, I was probably definitely out of my element."
Pipkorn started to worry as the trophies piled up.
"I thought," he says, "we were going to get banned."
In 2015, Eichhorn set a Wisconsin Junior PGA record with a 62 at Royal Scot Golf Club in New Franken. He was named the Wisconsin PGA Junior player of the year in 2016, after winning or finishing second in 21 of the 27 events he entered. At Carney-Nadeau High School — where he graduated third in his class of 17 — he won four Michigan High School Athletic Association state titles (Upper Peninsula Division 3), the only player in MHSAA history to do so.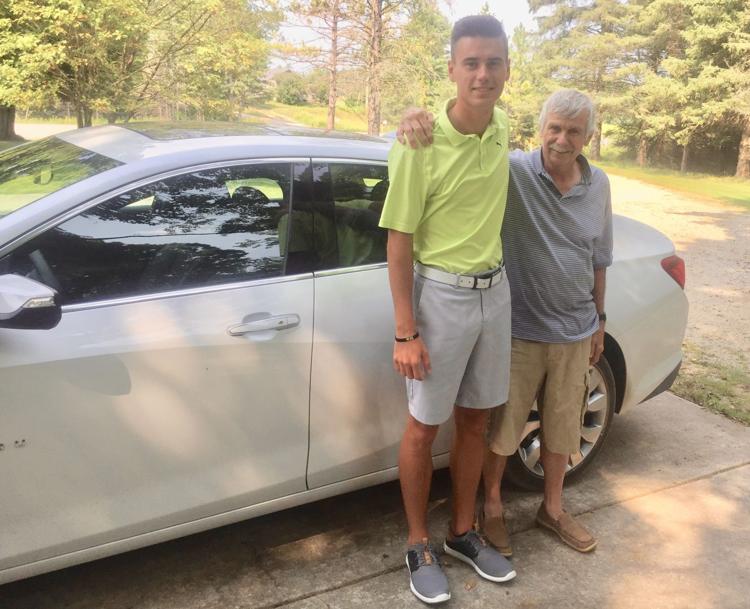 But he rarely ventured more than a couple hundred miles from home for tournaments and didn't play an AJGA schedule. The college coaches weren't beating a path to the U.P. to see the skinny Yooper with the homemade swing who was, as Pipkorn says, "a onesome. Nobody up here could touch him."
"I've always enjoyed the competition side of it but I never thought I'd play college golf," Eichhorn says. "I never went to any of the AJGA stuff or to any of the big (national) events because we never even knew anything about that process, that the more you play in the bigger events the more you'll be recruited."
One coach who was paying attention, however, was Marquette University's Steve Bailey.
"When you shoot 63 and 64 and 65 on a regular basis, that will catch your eye," Bailey says. "I've always said that it's important to learn how to win."
Eichhorn showed up on campus last fall as an 18-year-old freshman and won the five-round team qualifying tournament, on courses he'd never seen, by 14 strokes. In October, he flew on a plane for the first time when Marquette traveled to El Paso, Texas, to play in the Price's Give 'Em Five Invitational and shot 67-72-65 to win the tournament.
He capped the season with a wire-to-wire victory in the Big East, leading the Golden Eagles to a second-place finish.
Earlier this month, he won the 104th Upper Peninsula Golf Association Men's Championship by 13 shots with a 21-under-par 267 total at Oak Crest Golf Course in Norway. He shot rounds of 64-65-68-70 but couldn't quite match the course record of 63. Which, by the way, he owns.
That's not even the highlight of his summer. In July, he won a 2018 Chevy Malibu by making a hole-in-one during an outing at Escanaba Country Club. Bailey checked with the NCAA; there is no rule against an NCAA Division I golfer accepting such a prize.
Driven to be a winner
There was one disappointment, though, and it was a big one. Eichhorn led the Wisconsin State Amateur by one stroke going into the final round but shot a 78 at Minocqua Country Club and finished in a tie for fourth.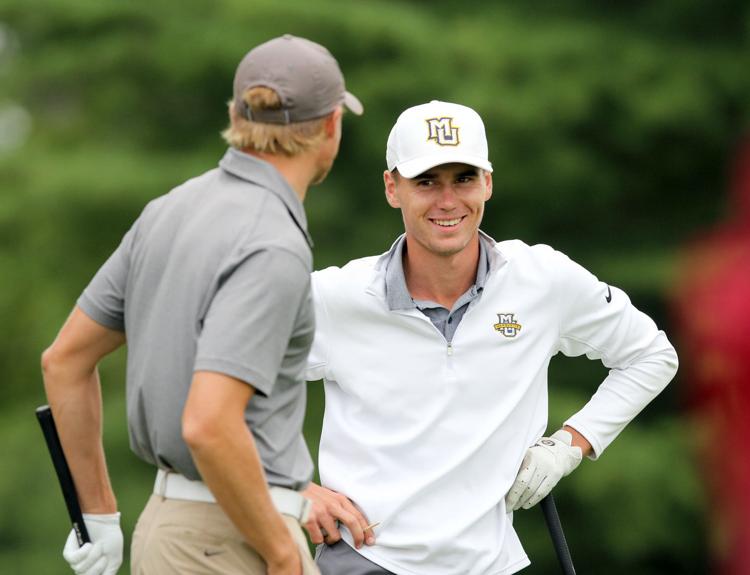 "That one stung for a while," he says. "The ride home after that, it just took forever to get home. It was awful. It was not fun to be in that position and lose. It stung. It still kind of stings, but I'm past it now. It was a good experience. I had a good week up until that last day. I took some positives from it, although I'd rather have the alternative, which is winning the tournament."
Eichhorn hates to lose more than he loves to win. It's always been that way. At age 9 or 10, he smoked a driver and then covered the flag with a 3-wood on the 340-yard ninth hole at Wild Pines. Left with a 4-footer for birdie, he missed the putt.
"I thought he was going to break down and cry," Pipkorn says. "He said, 'I'll never get another birdie putt like that!' Hell, he has putts like that for eagles now."
Once, Eichhorn finished second in a junior tournament and, after congratulating the winner and walking away from the awards ceremony, threw his medal in disgust. He went through a period when he'd beat himself up if he didn't win.
"I see a lot of kids who are very, very good but they don't have that drive and losing doesn't bother them enough," Pipkorn says. "It bothers Hunter. He might not talk for a while. And it's good to hate to lose. There's not a tournament that he doesn't tee off on the first hole that he doesn't expect to win.
"In his mind, I'm here to win. I'm not here to shake somebody's hand at the end and say, 'Good round.' I want you shaking my hand and saying, 'Congratulations, champ.'"
Paul Polfus, who coached the junior varsity basketball team at Carney-Nadeau, saw that quality in Eichhorn, a combo guard who scored 1,068 career points, averaged 23.1 points as a senior and finished with 244 made three-pointers, eighth-most in MHSAA history.
"He's got this inner drive," Polfus says. "I don't know if you can really teach it. And he also had a real good idea of the details of what it takes. He didn't just play something and hope to get better. He found ways to get better."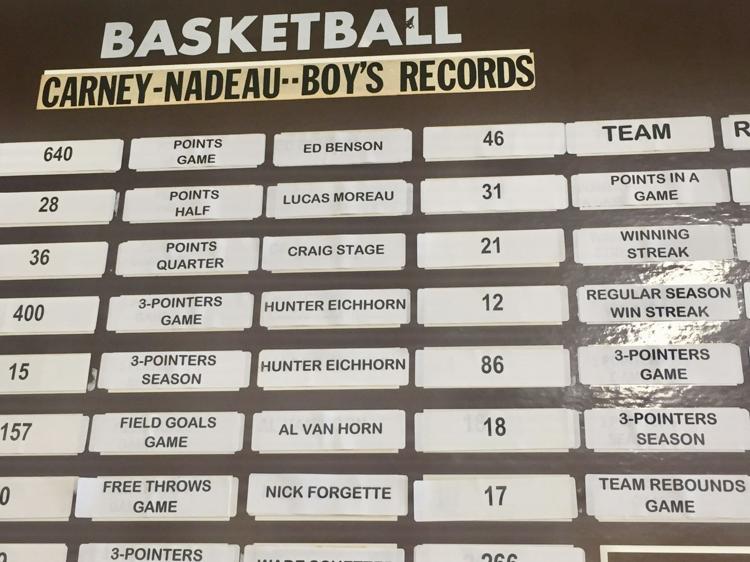 Eichhorn will tee it up in the Wisconsin State Open, Monday through Wednesday at North Shore Country Club in Menasha. It's his final summer tournament before he returns to Marquette at the end of the month for his sophomore season.
His ultimate goal is to make it to the PGA Tour. That's what all the good ones say, of course, and the dream often dies on some backwater mini-tour. But there's something about Eichhorn, something about the way he's wired, that makes you like his chances.
Bill Linneman, the director of rules and competitions for the Wisconsin State Golf Association, has seen virtually every good young player who has passed through the state for the better part of three decades and compares Eichhorn with Steve Stricker and Mark Wilson.
"Hunter Eichhorn is a player I believe we'll all watch on TV someday," Linneman says. "I'm telling you, this guy has a lot of game. You just know when certain guys have it."
No matter how far he goes, though, Eichhorn will always be a Yooper. He'll always be a product of Carney and Wild Pines, a no-stoplight town and a scraggly little golf pasture.
This is the place that made him who he is. He's proud of it. And he should be.