Kevin Cahill knows how fickle the nuances of match-play golf can be.
In between the Wisconsin State Golf Association Senior Match Play title he won Wednesday and the one he won in 2017, the Waukesha golfer lost in the first round last year. "A guy made five birdies against me," Cahill said.
This time, the 59-year-old Cahill had his way with WSGA Hall of Famer Bob Gregorski. Cahill made four birdies vs. just one bogey over the 13 holes it took him to cruise to a 6-and-5 victory at Watertown Country Club. 
Cahill won the first hole with a conceded birdie after Gregroski got in trouble on the par-5 hole. He won Nos. 4 and 5 with pars and Nos. 8 and 12 with birdies to take a 6-up lead and ended the match with a par on No. 13, handing Gregorski his second straight finals defeat in this tournament.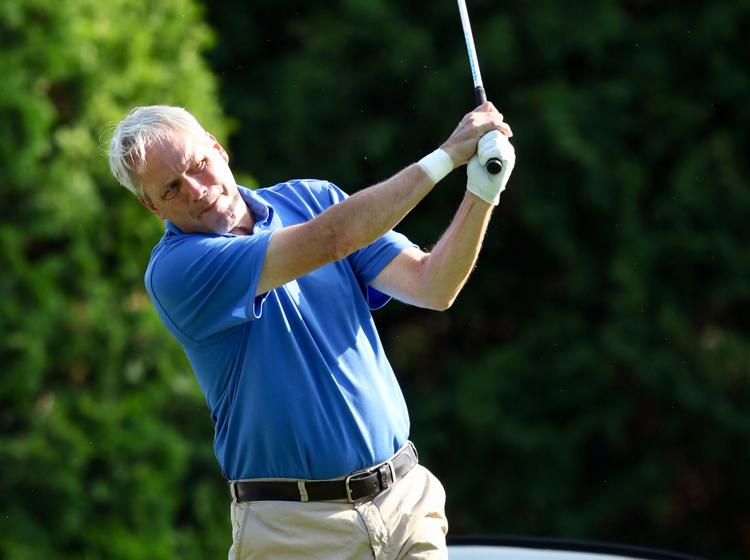 "Bob just didn't play very well," Cahill said in a telephone interview, an opinion the former University of Wisconsin golfer would later confirm. "He couldn't find the fairway. He didn't hit it close and he didn't make a putt. ... And, in match-play, it can really get away from you when you're not playing well."
It can be difficult even when your are seemingly on top of your game, a reality that came home to roost during Cahill's semifinal against Ramiro Romo.
Romo, the 62-year-old father of former Dallas Cowboys quarterback Tony Romo, made six birdies in their match and led 2-up with four holes to play before Cahill rallied to win No. 14 with a birdie and No. 15 with a par and square the match before blading a wedge through the collar  of the fringe on No. 18 to within six inches to halve the hole and force an extra hole.
"It was a crazy match," said Cahill, who birdied the par-5 first hole by hitting driver/5-wood to the front edge and two-putting for a birdie to end it. "I was 2-down twice in the match. I thought I should have been up three after three, but he made some great up-and-downs to not give holes away."
Cahill, who made three birdies and two bogeys to go with 14 pars in that match, never let Gregorski back in the final after birdieing the first hole. Gregorski had a chance to square the match on No. 3, but three-putted for bogey to halve the hole, the first of four straight bogeys for the ex-Badger.
"I got off to a bad start and made a few bogeys early, a couple of three-putts and a streak with some bad irons, and Kevin didn't make any mistakes," said Gregorski, who lost 7-and-5 to Rocky Sperka of New Berlin in last year's final. "It was one of those rounds where I had a bad starts, he made a couple of good birdies and that pretty much ended it. ... That's two years in a row where I got hammered in the final."
The victory gives Cahill, a former WSGA state match-play champion, some momentum going into next week's Wisconsin State Amateur on The Links Course at the Golf Courses of Lawsonia in Green Lake.
"At 6,800 (yards) and change, it's not that long and a guy like myself, or the better seniors, they can compete," Cahill said. "You start getting to 7,000 yards and above and it gets to be an issue. But if I can have a 6-, 7- or 8-iron in my hand, I feel like I can take aim. ... Plus, I like Lawsonia. That's part of doing well on a golf course — having a course that fits your eye."