When
Monday: Division 1 — 8 a.m. (Individual qualifiers off No. 1; Team qualifiers off No. 10). Division 2 — 8:50 a.m. (off No. 1). Tuesday: Division 1 — 8 a.m. (Individual qualifiers off No. 10; Team qualifiers off No. 1). Division 2 — 8:50 a.m. (off No. 10).
Teams
Aquinas (La Crosse), Catholic Memorial (Waukesha), Edgewood (Madison), Fox Valley Lutheran (Appleton), Somerset, Stanley-Boyd.
Individuals
Abby DeMoe, Colfax; Erica Feuerhelm, Ellsworth; Emily Neff, Hayward; Alexa Owen, Jefferson; Grace Eide, Osseo-Fairchild; Katie Gerschke, St. Thomas More (Milwaukee); Kate Munro, The Prairie School (Racine); Allison Anderson, Wisconsin Dells; Lauren Haen, Xavier (Appleton).
2016 Story
In the end, Racine St. Catherine's Sarah Busey got the last word (or words). It was even inscribed on a medal: State champion.
One year removed from being the girls golfer that the WIAA qualifying standards forgot, the Angels senior enjoyed a performance to remember.
Busey was the only golfer among the 38 in the field to break 80 on a warm-but-blustery Tuesday at University Ridge GC, shooting 4-over-par 76 to rally past Freedom's Lori Meyer and win her first WIAA Division 2 state title. The Santa Clara (Calif.) recruit finished the 36-hole event at 7-over 151 -- four strokes ahead of Meyer, who shot an 81.
"I knew if I kept my confidence up and played my best, everything would come together," said Busey, who finished third as a sophomore but was the hard-luck fourth-place finisher by a shot despite a 79 at the top-heavy 2015 Fox Valley Lutheran sectional behind three golfers whose teams did not qualify for state and gobbled up the individual berths.
That sectional produced three of the top five golfers in the state a year ago, including winner Stanley Wang of Milwaukee St. Thomas More. However, it left a very disappointed Busey back home in Racine with a resume worthy of a spot in the field, just not the WIAA's standards.
"It's very satisfying," Busey said. "It's very bittersweet."
Busey's victory capped a sweep of state championships for Racine. The Prairie School won its second straight team title, shooting the low round of the day -- a 354 -- to finish with a 36-hole total of 687, giving the Prairie Hawks a 50-stroke victory over runner-up Spooner.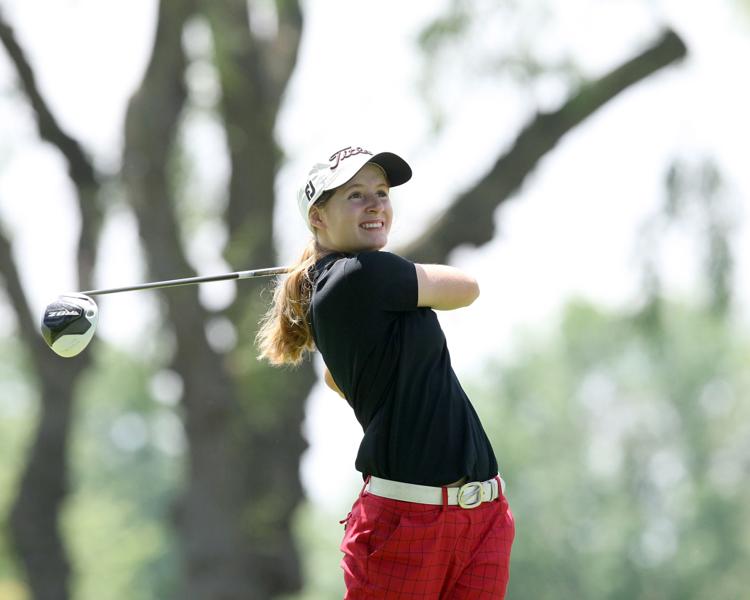 Kate Munro, the lone junior with four seniors in the team's starting five, shot 86 and medaled with a fifth-place finish and a 166 total. Racine Prairie also counted an 88 from No. 4 golfer Danielle Palmen, an 89 from No. 5 golfer Julia Michicich and a 91 from No. 1 golfer Rachel Gentile, allowing the Prairie Hawks to toss Olivia Scumaci's 97.
"The girls did the best that they could," Racine Prairie coach Carrie Massey said, agreeing that the steady winds of 15 to 20 mph played a factor in the scoring. "The wind definitely affected them. I think they tried to do more than they should have with the wind. Being that it was so windy for so long, I think it just started to wear on them.
"They didn't really know where they were (in relation to Spooner), so they were kind of getting worried. I finally had to talk to them (and say) 'We're fine!' They didn't really believe me so I had to keep saying that to them. It turned out to be another state championship."
-- Wisconsin.Golf (Oct. 12, 2016)
2017 Skinny
Since the WIAA added a second division to its state girls golf tournament series in 2003, either Madison Edgewood (11 times) or Racine Prairie School (three) has taken home the gold trophy.
There is a good chance a third school could enter that elite group this week at the Division 2 state meet at University Ridge GC in Madison.
Madison Edgewood, which also has a pair of Division 2 state runner-up trophies, returns to the state tournament after having its 18-year run of state appearances halted with a fifth-place sectional finish a year ago. The Crusaders have the top returning golfer from a year ago in sophomore Grace Welch, who shot 83-81 and finished 13 shots behind winner Sarah Busey of Racine St. Catherine's.
Welch gives Edgewood a seasoned No. 1 golfer capable of competing for the individual title. However, she is one of two sophomores in a starting lineup that includes two freshmen and a junior so inexperience on the state stage could be a factor.
The top four teams in this year's field all share a team chemistry similar to Edgewood.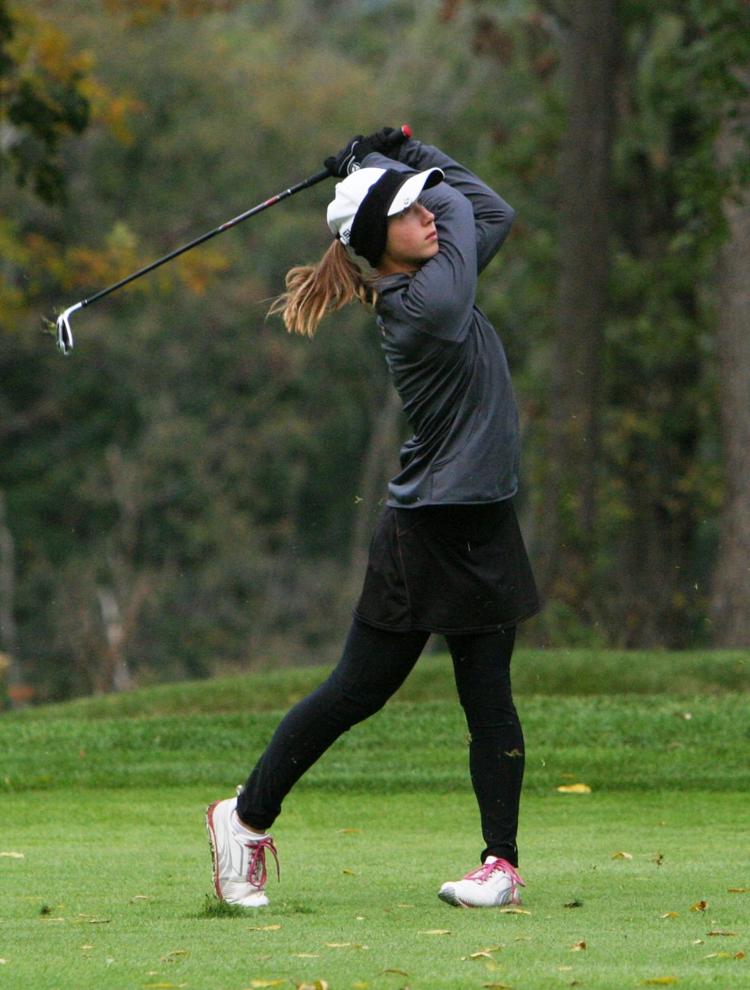 Catholic Memorial (Waukesha), which dropped from Division 1 this fall, has solid No. 1 golfer in senior Sydney Brandt and two other golfers who broke 90 at the sectional, which the Crusaders (354) won by three shots over Fox Valley Lutheran. This is the first leg of the WIAA tournament series that Catholic Memorial hasn't hosted and only Brandt has experience at University Ridge, but the Crusaders are the most battle-tested team in the field, coming from the Division 1-dominated Classic 8 Conference.
Fox Valley Lutheran has a serious title contender in senior Erika Priebe and could threaten the top if it can get a five-shot improvement each day from its Nos. 2 through 4 golfers. La Crosse Aquinas has the most experienced team among the four likely to battle for the title with three seniors in the lineup behind sectional champion Annie Balduzzi, a junior who finished fourth at the WIAA state tournament a year ago.
Projected top three teams
Catholic Memorial (Waukesha), Edgewood (Madison), Fox Valley Lutheran (Appleton).
Projected top three individuals
Erika Priebe, Fox Valley Lutheran; Annie Balduzzi, Aquinas (La Crosse); Grace Welch, Edgewood (Madison).