About Wisconsin.Golf and Killarney Golf Media
Wisconsin.Golf launched in 2016 as a digital home for all things golf in Wisconsin.
We feature a staff of respected writers, photographers and editors who have been covering golf for more than three decades. We focus on players who make news – male or female, teens to super-seniors, novices to pros – and the courses they play, from world-famous layouts like Whistling Straits, Erin Hills and Sand Valley, to the hundreds of mom-and-pops that provide the foundation for the game we love. We also seek out those quirky and quintessential "only in golf" stories that drive our passion good shot after bad.
The website is part of Madison, Wis.-based Killarney Golf Media, which began in 1987 as the publisher of Wisconsin Golf magazine. The magazine subsequently became the official publication of the Wisconsin State Golf Association with the slightly new name, Wisconsin Golfer. With a circulation of more than 40,000, Wisconsin Golfer became one of the most widely-read regional golf magazines in the country.
In conjunction with the WSGA, Killarney Golf Media also publishes the Wisconsin.Golf Yearbook, an annual publication featuring a detailed listing of Wisconsin golf courses as well as an in-depth review of the previous tournament season in Wisconsin and a preview of the year ahead. The 50,000-circulation magazine is distributed throughout the state.
In addition, Killarney has produced custom publications for the United States Golf Association, the Wisconsin PGA, the Golf Course Owners of Wisconsin and the Wisconsin Department of Tourism.
And in 2015, Killarney purchased Golftime Midwest magazine, which covers the golf experience in Chicagoland and the Midwest. The digest-style biannual publication also features a companion website at golftimemag.com.
OUR PEOPLE
John Hughes, founder and publisher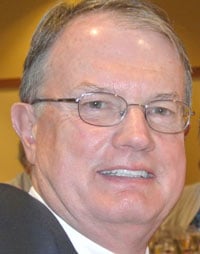 John earned his early living as a sports writer, for the Janesville (Wis.) Gazette and the Wisconsin State Journal, before dipping his toe into the unforgiving waters of magazine publishing, causing barely a ripple in the beginning, because he was – as publisher, editor, and everything else – not ready to make a splash of any kind.
He became a better publisher when he began adding talented professionals to the staff, to the point where, today, Killarney Golf Media has (his words) "the finest collection of writers, editors, photographers and marketers on the entire planet."
Killarney, by the way, was named for Ireland's Killarney Golf & Fishing Club, which John and wife Linda – the better golfer of the two by a wide margin – played on a trip through the Emerald Isle in the mid-'80s. Arriving late, the couple teed off slightly after 7 p.m. and finished in the gloaming three hours later with the mist settling on nearby Lough Leane. All in all, it was quite the mystical, and memorable, experience.
John boasted middling ability as a golfer at one point, but today not so much. His crowning achievement was once beginning eagle-birdie on a round at a course in Arizona. He then careened into his comfort zone with a triple-bogey 8 on the next hole.
John can be reached by email at jhughes@wisgolfer.com or by phone at 608-280-8800.
Jim Kelsh, general manager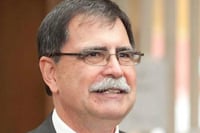 Jim joined Killarney Golf Media in 2011 after nearly four decades in the newspaper industry in Wisconsin. As general manager he oversees the day-to-day operations at Killarney.
An avid photographer – chances are pretty good you'll find him with a Canon and not a 5-iron on the golf course – his photographs appear throughout all Killarney products.
On his golfing resume, Jim can boast of a rather unusual hole-in-one. His ace came during a college golf/bowling physical education class in which he slam-dunked his shot on a par-3 course. The feat earned him an A for the golf portion of the class, but his struggles in bowling brought the overall grade to a B-minus. 
Jim can be reached by email at jkelsh@wisgolfer.com or by phone at 608-280-8800.
Megan Augustin, sales and marketing director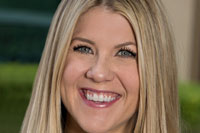 Megan's golfing experience started with a bribe from her dad, a bucket of balls at the driving range in exchange for a round of mini golf. Since then, golfing with her dad has become one of her favorite pastimes. Although she's unable to hit the links as much as she'd like, she has a love for the game and the memories that come with it.  
Professionally, Megan can be found behind a computer being creative, working on graphic design projects, figuring out the newest social media platform or helping her partners reach new heights in their advertising and branding goals. 
Megan, who joined Killarney Golf Media in 2021, graduated from UW-Oshkosh with a degree in Journalism and has spent the past 10 years creating multi-channel marketing for businesses and individuals alike.
She can be reached by email at megan@killarneygolfmedia.com or by phone at 608-320-5018. 
Sarah Scott Starmer, marketing consultant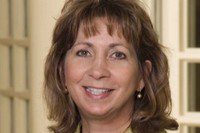 Sarah learned golf at a young age from her dad and became quite accomplished.
Growing up in Beloit, Wis., she played in competitive tournaments around the country and as a teenager was a student of legendary Milwaukee golf instructor Manuel de la Torre.
She earned a golf scholarship to Arizona State University and played there four years, helping her team to a national title as a sophomore.
And at the age of 21, she won the Wisconsin State Amateur.
Although she didn't go on to be Nancy Lopez, Sarah did play a match against the future hall of famer in a national tournament and took her to the final hole before losing.
Prior to joining Killarney Golf Media in 2016, Sarah worked in public relations and marketing for Beloit Health System for 25 years and helped raise more than $2.2 million as director of the hospital's largest fundraiser, the Beloit Pro-Am Golf Event.
Sarah can be reached by email at sarah@golftimemag.com or by phone at 815-988-2496.
Gary D'Amato, senior writer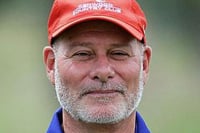 Gary grew up playing Milwaukee County's varied golf courses, particularly Grant Park, where he developed a passion for the game. He covered golf locally for the Racine Journal Times from 1980 to 1990 and then on a bigger scale for the Milwaukee Journal Sentinel from 1992 until 2018, when he accepted a job as senior writer for Killarney Golf Media.
Since his first golf assignment at the Journal Sentinel covering the 1992 U.S. Open at Pebble Beach won by Tom Kite, Gary has covered more than 75 major championships, including every Masters Tournament since 1993. He has covered dozens of state tournaments and written extensively about Wisconsin golfers Steve Stricker, Mark Wilson, Jerry Kelly, Skip Kendall, J.P. Hayes, Sherri Steinhauer, Martha Nause, Jordan Niebrugge and now many other up-and-coming players.
Gary serves on the boards of the Golf Writers Association of America and the Wisconsin PGA Section and was inducted into the Wisconsin Golf Hall of Fame in 2017. He is one of only three golf writers in the hall of fame, joining the Journal's Billy Sixty Sr. and the Sentinel's Bernard Gleissner who were inducted in the 1960s.
He is a three-time Wisconsin Sportswriter of the Year and a multiple award winner in the Golf Writers Association of America annual writing contest, including most recently for his seven-part series on "The Making of Erin Hills." He has authored two books on golf, The Proof is in the Putting with Jerry Korte and Erin Hills, and also wrote the afterword for the late Manuel de la Torre's instructional book, Understanding the Golf Swing.
Despite all the professional, state and local golf he's covered – not to mention playing more than 1,000 rounds himself – Gary never witnessed a hole-in-one until last fall, when a playing partner made an ace in Branson, Mo. It gave him faint hope that he'll someday make one himself. He also continues his lifelong quest to achieve and maintain a single-digit handicap ... and to hit his driver farther than 225 yards.
Gary can be reached by email at garyd@killarneygolfmedia.com or by phone at 414-550-4474.
Rob Hernandez, digital editor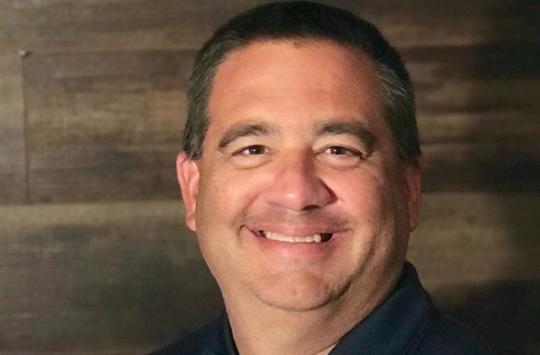 Rob started covering the Wisconsin golf scene in 1987 at the Wisconsin State Journal in Madison and has been writing about high school, college, junior, amateur and professional golf ever since. He joined Killarney Golf Media in 2015 and helped launch Wisconsin.Golf in January 2016.
Born in Madison, Rob lived five years in Merrill before moving to Wisconsin Rapids where he graduated from Lincoln High School in 1984. He learned to play golf through the YMCA in Port Edwards from PGA pro Bob Ness and took junior lessons in high school at Bulls Eye Country Club in Wisconsin Rapids from Dave Andrews, now the women's golf coach at Carroll University in Waukesha. He played on the East Junior High School golf team at Tri-City Golf Course in Wisconsin Rapids for coach Dave Carney and the Lincoln High School golf team at Bulls Eye for coach Steve Peterson. Rob likes to tell the story of how he played his only varsity match as a senior after one teammate was suspended for drinking, another for using tobacco and a third for harassing a teacher.
Rob started working for the State Journal during college at the University of Wisconsin, where he earned degrees in journalism and political science and enjoyed an unforgettable experience working for The Daily Cardinal student newspaper. At the State Journal, he covered everything from golf, to NCAA Division III and Badgers sports, to high schools. He eventually became the newspaper's high school sports editor, and later its online sports editor.
Since joining Killarney Golf Media as its digital editor, Rob has developed Wisconsin.Golf's extensive coverage of junior, high school, college and amateur golf. He also contributes to Killarney's print magazines and co-hosts a weekly podcast with Wisconsin.Golf senior writer Gary D'Amato.
In 2016, Rob, his wife Gina and their family moved to southern California as their oldest son Josh was beginning college at San Diego State. In his spare time, Rob serves as the varsity girls golf coach and JV boys golf coach at Chaparral High School in Temecula. His oldest daughter, Rachel, graduated from UW-Stout – where she played four years on the women's golf team, set several school records and made two NCAA Division III appearances – and now works as a member services director for the Minnesota Golf Association. His youngest daughter Julia attends Arizona State University and his youngest son Devin attends Chaparral High School.
Rob can be reached by email at rob@killarneygolfmedia.com or by phone at 608-628-7814.
Mike Davis, contributing editor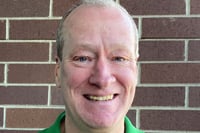 Mike retired from the newspaper industry in January 2019 after nearly four decades and got right to work living out his dream of working on a golf course (on the groundskeeping crew at Blue Mound Golf and Country Club), working with a golf website (right here with Killarney Golf Media) and getting better at the game of golf (a big work in progress).
Before all of this, he worked for 29 years at the Milwaukee Journal Sentinel, the last eight as the sports editor. He was also the editor of JSOnline.com, the paper's website, for 11 years during digital's formative decade of the 2000s. He started at the Journal in 1990 as deputy sports editor, returning to his native state after eight years as a news and business reporter and editor at the St. Petersburg Times in Florida.
In his time at the Journal Sentinel, he played a lead role in planning coverage of the 1998 U.S. Women's Open at Blackwolf Run, the three PGA Championships at Whistling Straits and the 2017 U.S. Open at Erin Hills. He also had the privilege at all those tournaments of working alongside Gary D'Amato, who has become his colleague once again at Wisconsin.Golf.
Mike led the redesign of Wisconsin.Golf in 2019 and continues to coordinate planning and coverage for the website and oversee its editing.
He can be reached by email at mikedavis.js@gmail.com.
Dennis McCann, contributing writer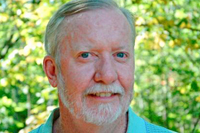 Dennis is a Wisconsin native and longtime newspaperman who began writing for Killarney Golf Media in 1994. He was born in Janesville, attended high school in Madison and earned a degree in journalism from the University of Wisconsin in 1974. After a few years in broadcast news, he turned to newspapers and in 1983 landed his dream job at The Milwaukee Journal (later Milwaukee Journal Sentinel), where he served as roving reporter and columnist, a post that allowed him to travel Wisconsin, the Midwest and beyond for nearly 25 years.
His editor at what was then Wisconsin Golf magazine introduced him to readers as an avid golfer, if not necessarily accomplished, a description that could be argued but likely not successfully. His first column concerned a friend's attempt to master golf through the use of hypnosis, and through the years he has written countless stories about the game he loves, even if it often treats him shabbily. He is still an avid golfer; on his 50th birthday in 2000 he walked 50 holes of golf, 25 in the morning at beautiful Apostle Highlands GC in Bayfield followed by a ferry ride to little LaPointe for 25 more at Madeline Island GC. While in Scotland last year he snuck out of his hotel room early for a quick round of golf – on his wedding anniversary. And Dennis is evidence that even a so-so player can have a claim to golf fame – a few years ago he became the first player to make a hole-in-one during a preview round at the brand new 17-hole par 3 course called the Sand Box at Sand Valley Golf Resort.
Dennis is the author of six books about travel and history, including Rough Stuff, a collection of golf columns, as well as Badger Boneyards: The Eternal Rest of the Story; This Superior Place: Stories of Bayfield and the Apostle Islands; and This Storied River, a collection of stories about the upper Mississippi, all published by Wisconsin Historical Society Press. In 2019 WHSP will publish a new edition of his first book, The Wisconsin Story.
Dennis and his wife, Barbara, live on the shore of Lake Superior in Bayfield, where he can be found most often at Apostle Highlands GC, where someday in the distant future his ashes will be distributed. But not on number seven – he hates that hole.
Dennis can be reached by email at djmcann@centurytel.net.