PALM DESERT, Calif. — As Bobbi Stricker was preparing for her LPGA Tour Qualifying School debut earlier this week, the familiar fella that the former University of Wisconsin golfer has caddying for her in the desert regaled his daughter with a story from his own Q-School debut more than 30 years ago.
Steve Stricker made it through the first stage of his PGA Tour Q-School debut in Lebanon, Ind., in 1990 before hitting a roadblock, missing by three strokes at the second stage in Plantation, Fla. It would take him four attempts before graduating from Q-School onto the PGA Tour, a direct route to the big show hat no longer exists, but he'll never forget how he fell short that first time.
"I blame that on 'Tiz,'" Stricker joked, referring to father-in-law and swing coach Dennis Tiziani. "He came down (to Florida). I like it cold in the (hotel) room. He stayed in the room with me and we had to have the heat on and he snored all night. I give him crap about that today; that didn't work so well."
Fortunately for Bobbi Stricker, her dad doesn't snore (or so she says). They both like it cool in the hotel room, just as they like it on the golf course.
Or so it seemed Saturday when Bobbi Stricker looked a double-bogey in the face after she made one on the par-4 ninth hole at Shadow Ridge GC and stormed back with a 1-under-par 35 on the back nine to shoot 74 and survive the 54-hole cut at Stage I of LPGA Tour/Symetra Tour Q-School. At 2-over 218, Stricker was two strokes inside the top 125 and ties required to advance to Sunday's final round.
Stricker will be among 41 amateurs (of the 85 who started the week) to tee it up Sunday (9:45 a.m. CDT). She finds herself in a 19-way tie for 99th place and just one stroke outside of the top 95 and ties — the cutoff for advancing to Stage II, which is Oct. 21 through 24 at Plantation G&CC in Venice, Fla.
Madison's Tess Hackworthy — Stricker's former Badgers teammate — also earned a Sunday tee time for the second time in two Stage I starts after a 1-over 73 on the Dinah Shore Course at Mission Hills Country Club in Rancho Mirage left her in a 16-way tie for 64th at even-par 216 (two shots inside of the top 95). Hartland's Emily Lauterbach, a rising junior at UW, shot 76 on the Pete Dye Course at Mission Hills and, at 9-over 225, missed the cut by nine shots, but said afterward that she entered the LPGA Tour/Symetra Tour audition mostly to fill a void in her competitive schedule ahead of the upcoming college season.
All 332 golfers who returned a 54-hole score earned at least conditional status on the Symetra Tour, the LPGA's top developmental circuit. Every step that Stricker and Hackworthy take from here improve their priority status and Stricker knew that as she made her way through the Marriott villas flanking many of the holes on the back nine at Shadow Ridge. 
"I really grinded," Stricker said. "I made the turn 3-over and just tried to stay patient. I was kind of agitated making the turn, going to (No.) 10. But I just knew I was going to get looks at birdie opportunities and I did right away. Lipped out on (No.) 10 on birdie. ... I hit it into the bunker on (No. 14), the par-5, and made a good par there. After that, I felt I was off and running.
"(Saturday) was cool because I felt it was the hardest day out of all of them," Stricker said. "Not so much the golf course, but my mind and the speed; I felt I was going too fast. To know I can grind it out and get 'er done. I bogeyed the last hole, but whatever. I made those two birdies coming in to allow me to do that."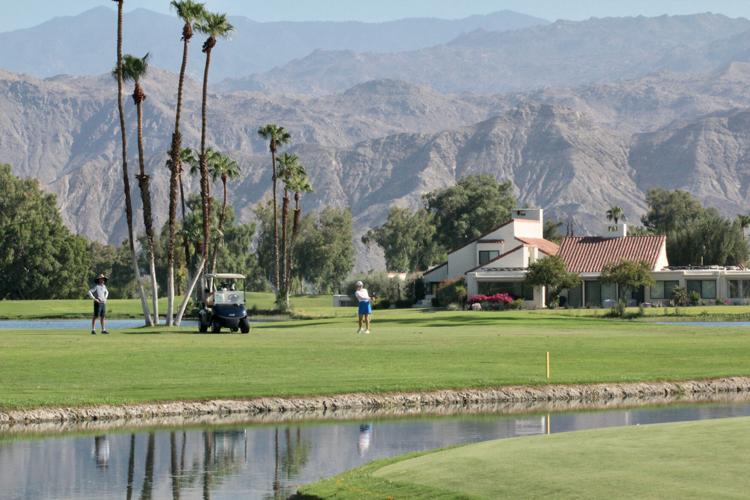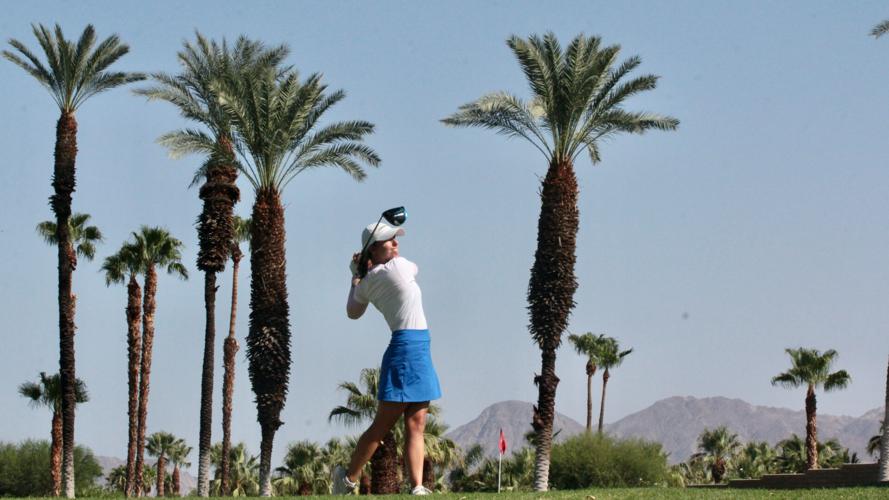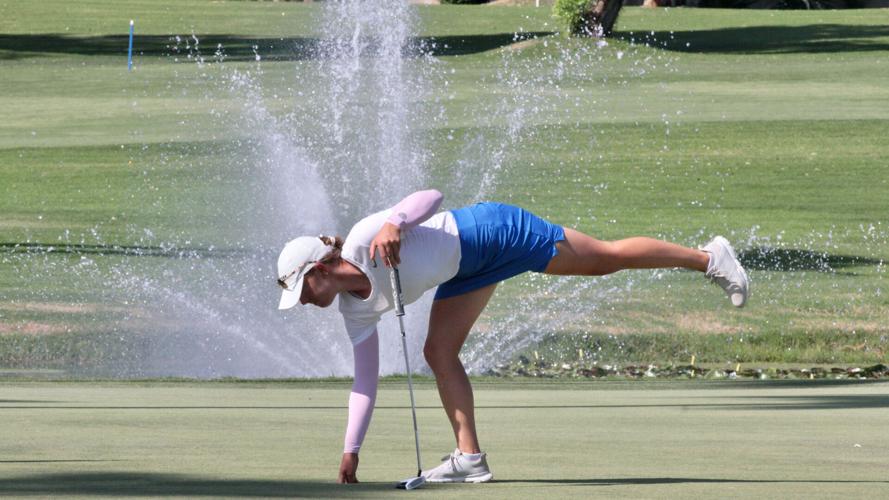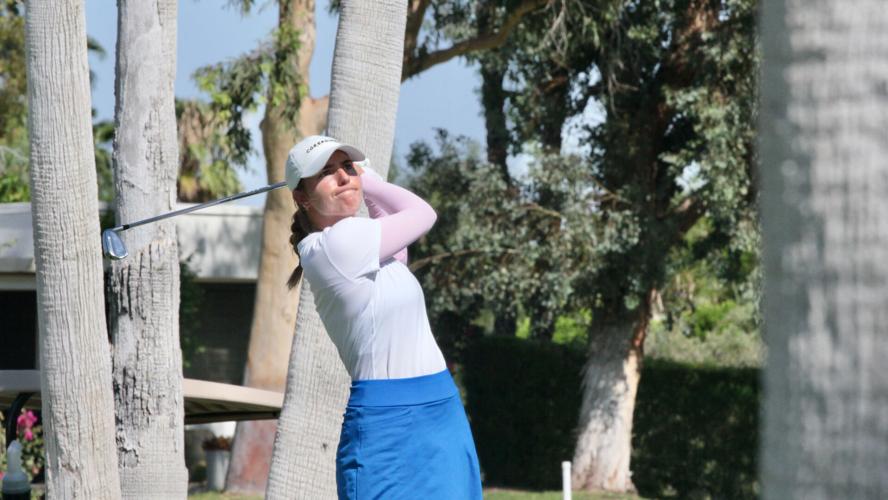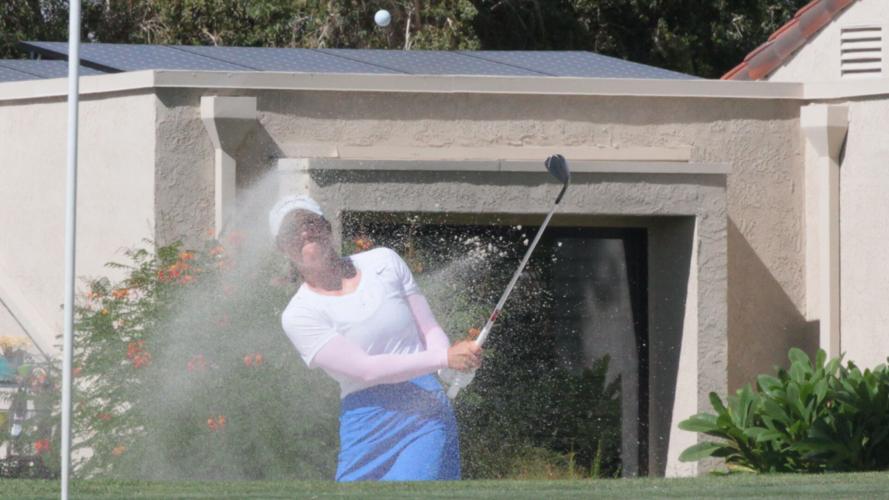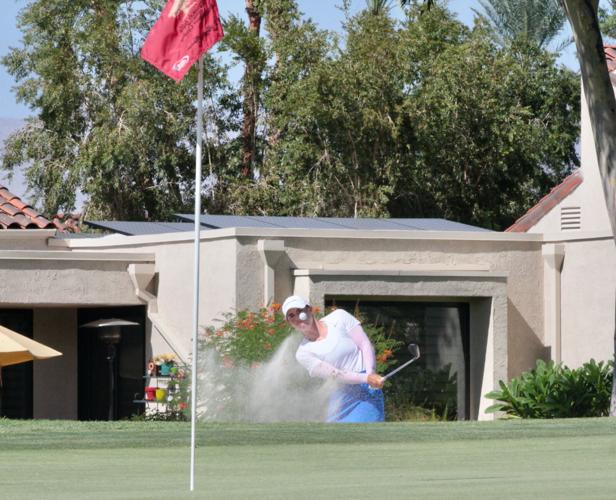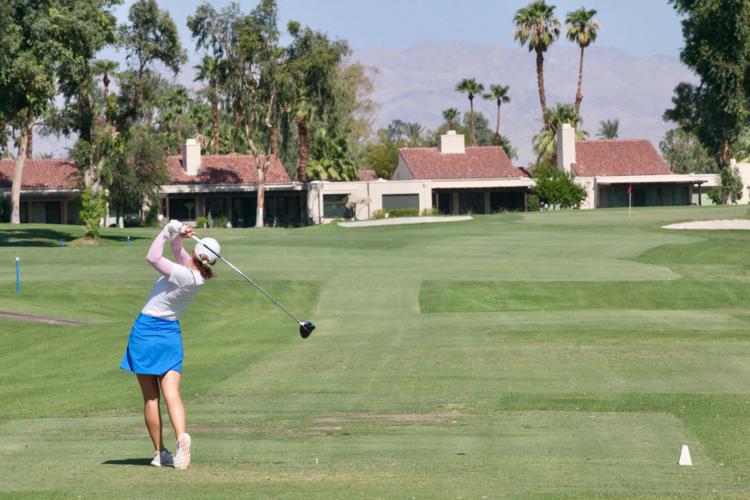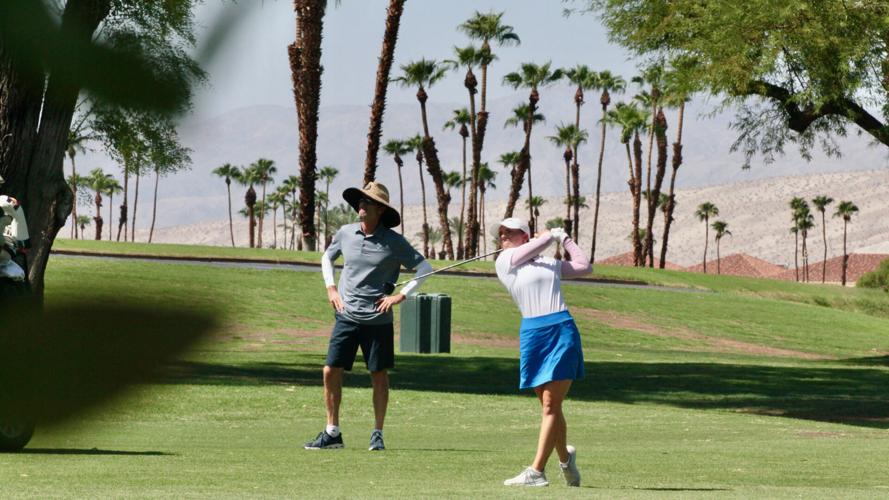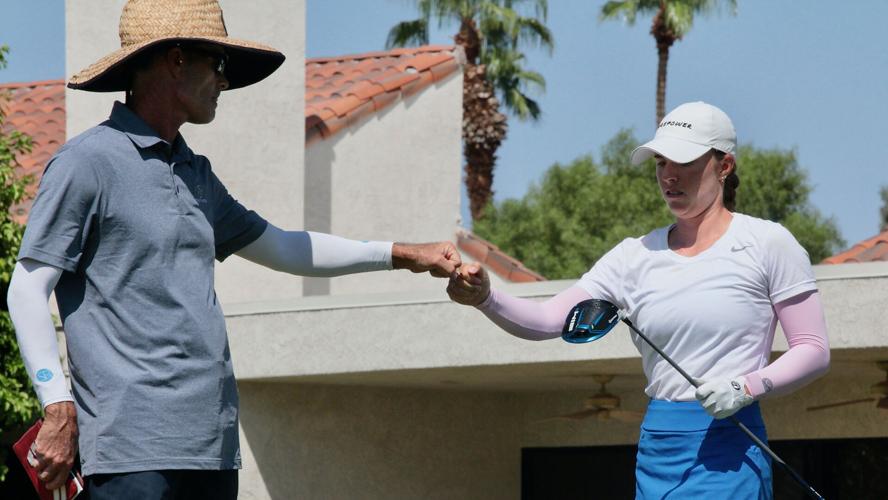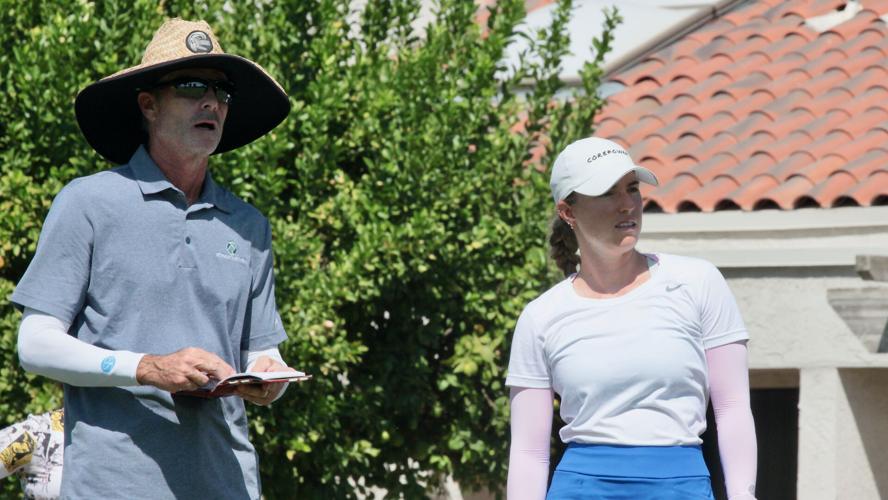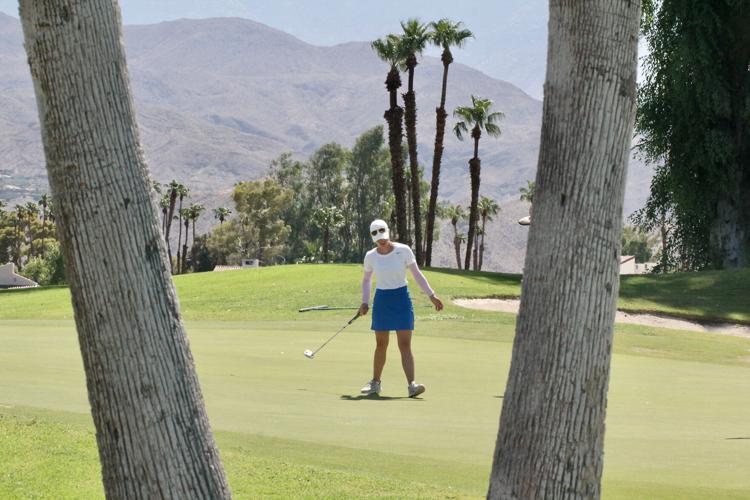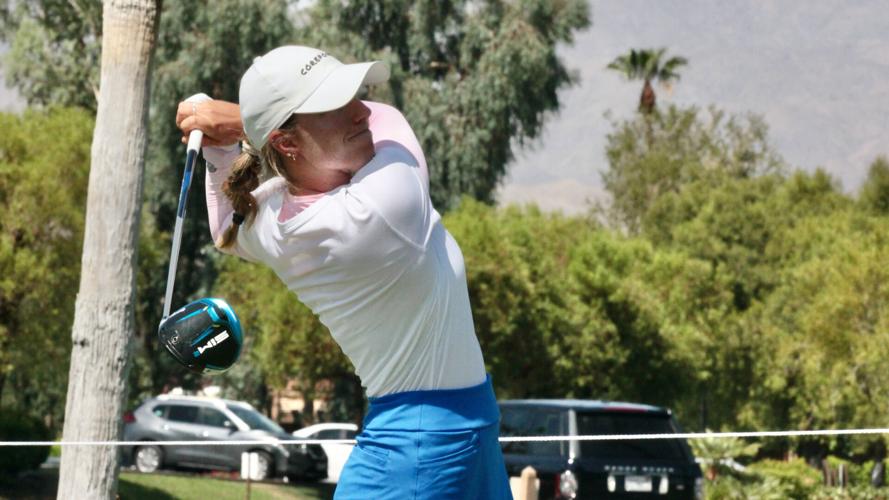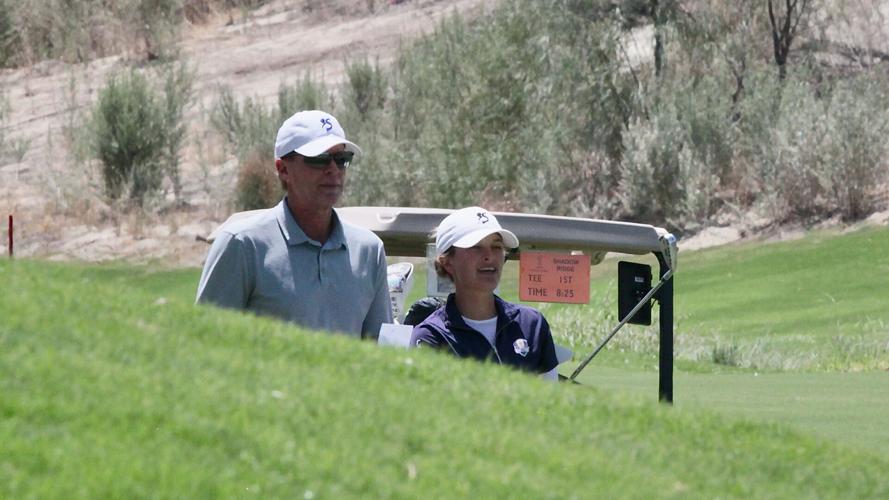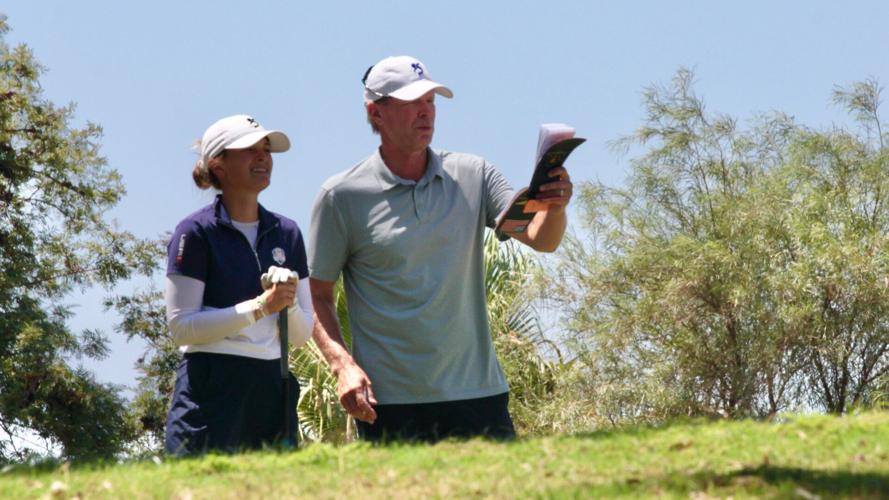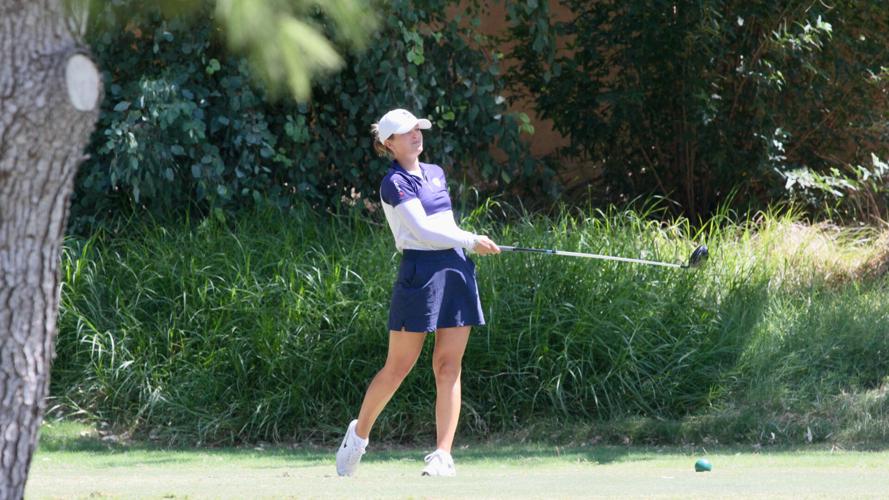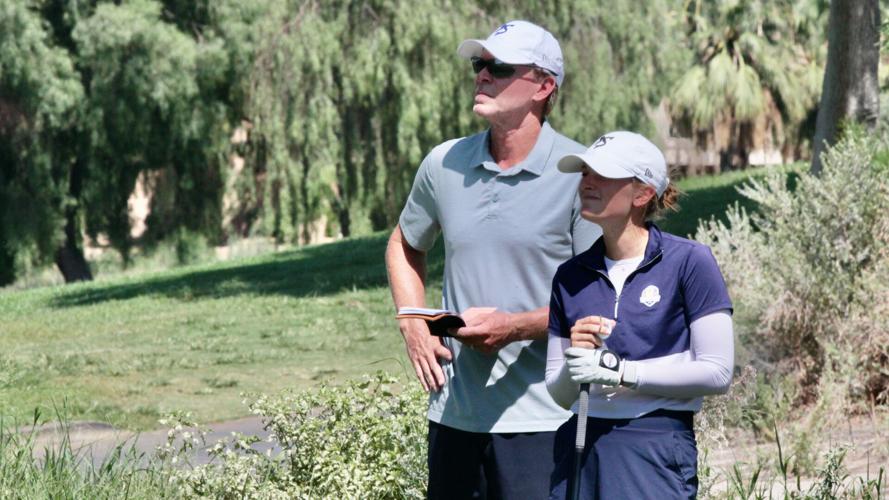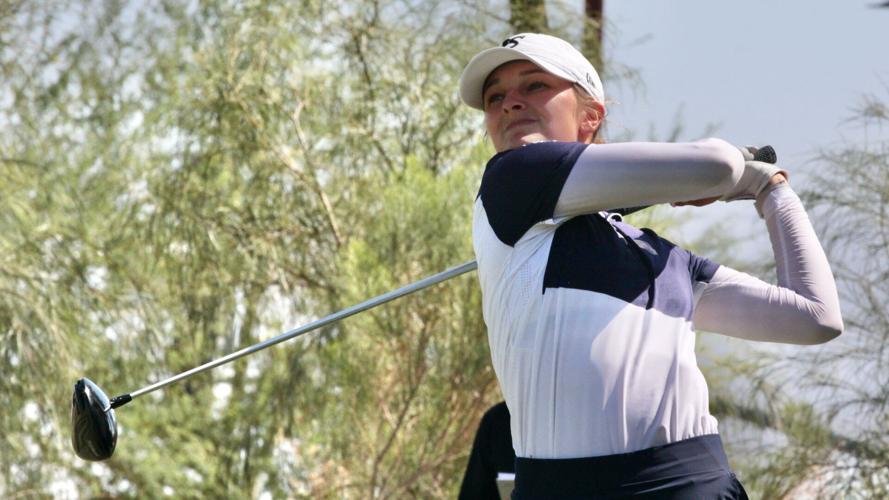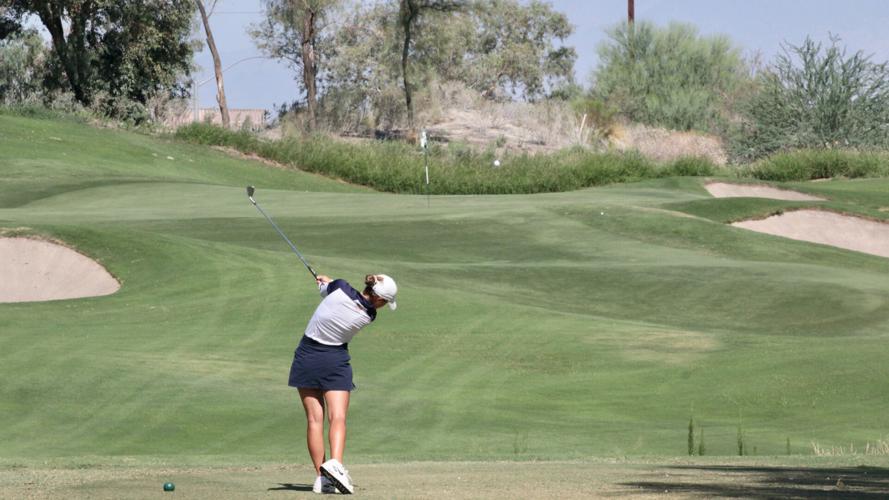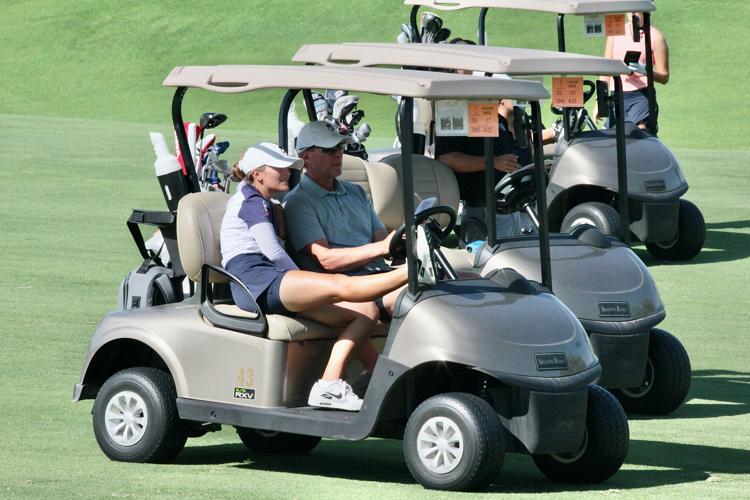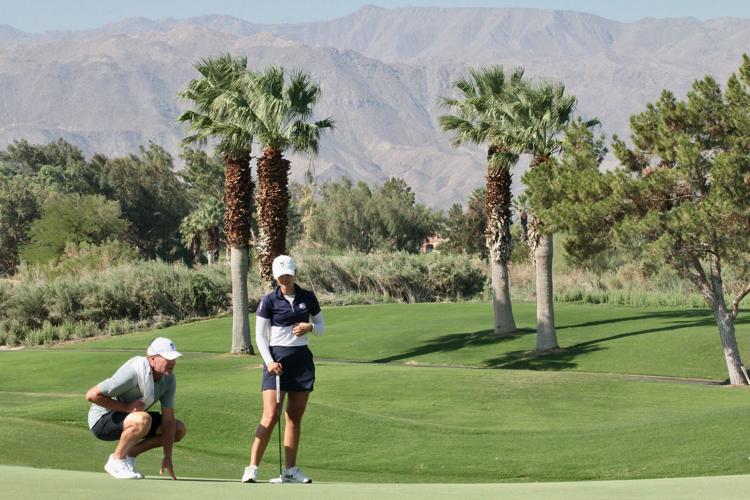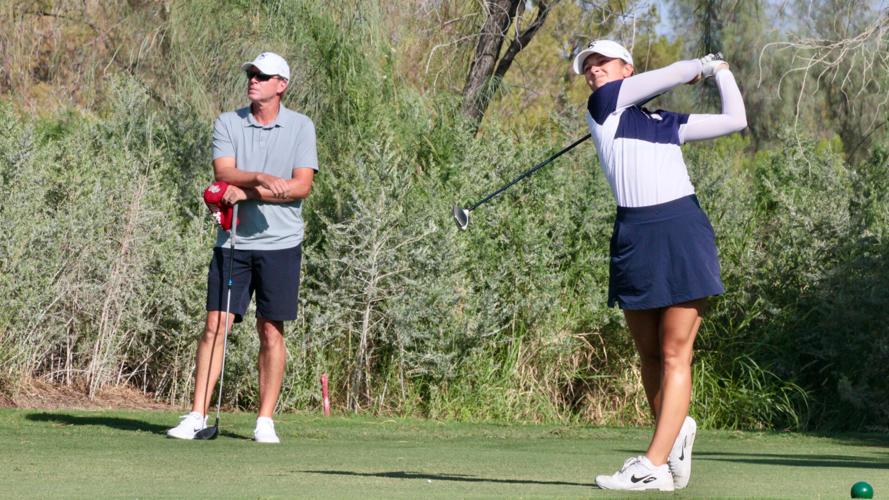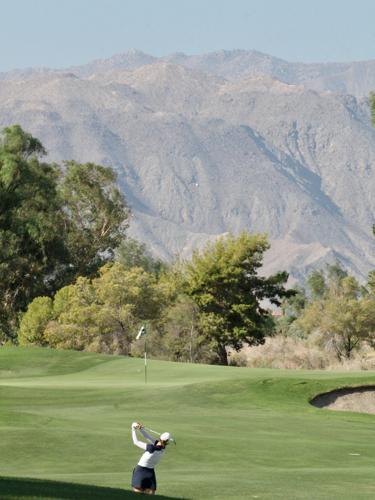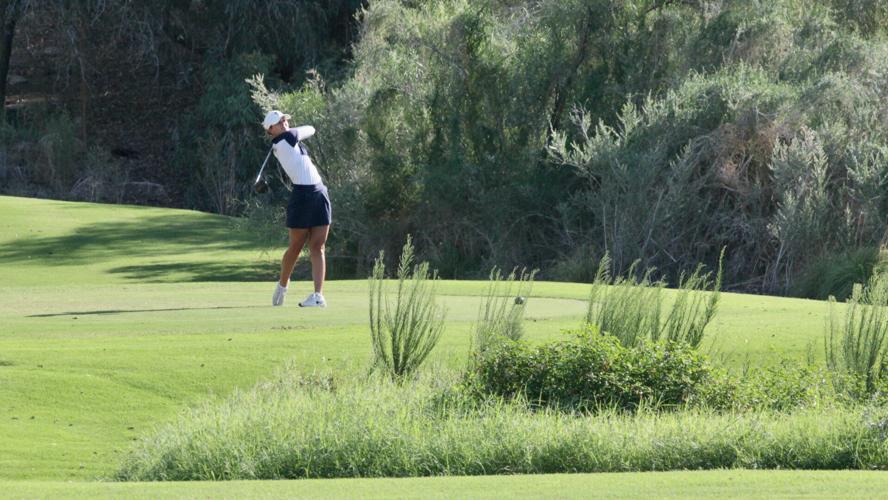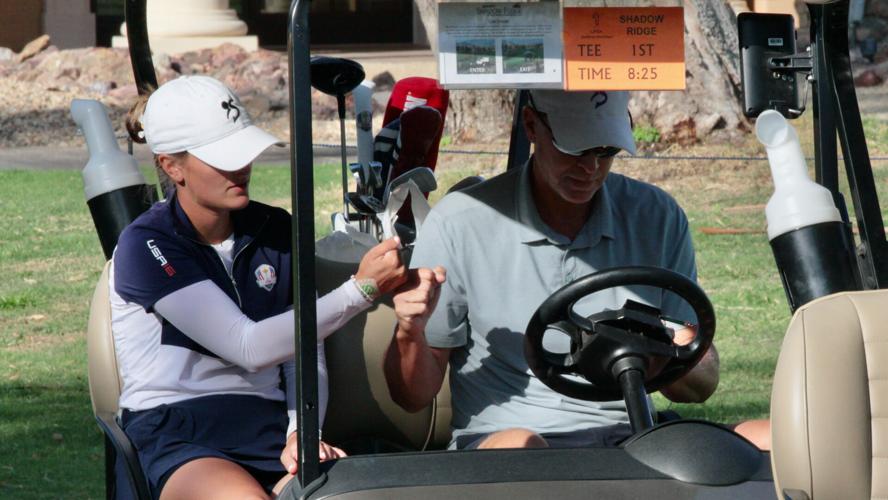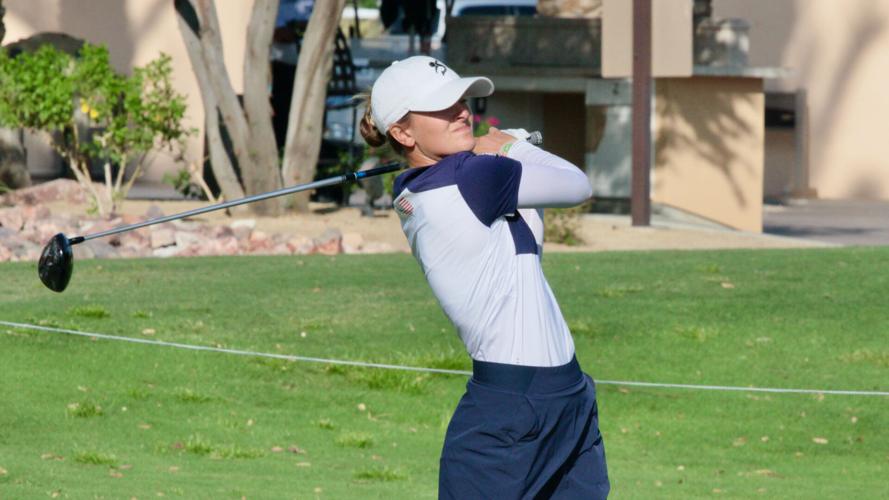 Photos: Madison's Bobbi Stricker, Tess Hackworthy make cut at Stage I of 2021 LPGA Tour/Symetra Tour Q-School
Indeed, Stricker even impressed her dad at the way she battled back after a three-putt bogey at No. 8 and her woes at No. 9 after hitting her drive into the water. After the scrambling par at No. 14, Stricker hit her best approach shot of the day at the par-4 15th hole, leaving a 4-footer for birdie, and then followed that up by rolling in a 6-footer at the par-5 16th to return to 1-over.
"You can't teach that kind of stuff," Steve Stricker said of the resiliency of his daughter, who is little more than five years into her competitive golf career after being a four-time WIAA Division 1 state tennis doubles qualifier in high school at Waunakee. "I think that's that tennis mentality that she learned playing tennis in high school. You grind points out. You've got to get chippy and fight for it. That's exactly what she does. I can see it in her eyes when she starts to get irritated or ticked off. I know when she's going to make these putts; she's a great putter. She hit the shots when she had to and she gutted it out."
Bobbi Stricker admitted she's "surprised" at how well her game has held up amid the pressure of her Q-School debut and is looking forward to a second round on the Dinah Shore layout, which hosts The ANA Inspiration — one of the LPGA Tour's major championships — each April, albeit when the temperature average is in the upper 80s or about 20 degrees cooler than this time of year.
"I'm not going to be careful," Stricker said of her approach to the final round, knowing she has work to do to punch her ticket to Stage II. "I was, these last three weeks, looking at that (top) 95 number to begin with. That's for sure where my eyes are set. The first thing was getting through the (top) 125, but I want to get past this stage and go onto the next.
"I really like Dinah Shore. I played it the first day and I really liked it. I felt, out of all of them, it looked visually, to me, I don't want to say easiest, but the most birdie-able. ... It was longer, for sure, than (Pete Dye and Shadow Ridge), but I'm excited to go back there (Sunday) and make some birdies."
So is Hackworthy, who hit 13 of 18 greens in Saturday's third round and gave herself a plethora of legitimate birdie opportunities but was only able to convert on two of them. Like Stricker, though, Hackworthy was able to keep her cool even when the putts weren't dropping, something she has conditioned herself to do better since reaching Sunday's final round two years ago — COVID-19 canceled LPGA Q-School a year ago — when it took a chip-in birdie on her final hole at Shadow Ridge to shoot 68 and make the 54-hole cut on the number.
"I felt really in control with my game," Hackworthy said. "I missed a couple out there, but mistakes happen. I think what's different, for me, this year than two years ago is I got pretty upset when I made a mistake two years ago and that would affect the next shot or the next hole.
"Going into this year, I made a promise to myself (to stay) even-keel. Not too high. Not too low. Mistakes are going to happen. Bogeys are not going to hurt you at all. Pars are really good. That was kind of the goal out there (Saturday), just hit the fairway and hit the green and move on. ... I would have like to make a couple more birdies drop, but I'm happy with where I'm at going into (Sunday)."
Lauterbach, meanwhile, was happy with what she got out of her three rounds in her Q-School debut. She came into this event off a fourth-place finish at the Sea Island (Ga.) Women's Amateur where she shot 69-73-66, but that was nearly a month ago.
"I played pretty well all summer," said Lauterbach, who lost in a playoff to Stricker at the Wisconsin State Women's Amateur at The Legend at Merrill Hills Country Club in Waukesha the week before the Sea Island event. "(I) definitely had a lot of nerves, though, (this week) and did not do well once I felt the pressure. But, overall, I thought I played decent.
"The first day I missed eight putts inside of 10 feet (including a 2-, 3-, and 4 footer), but struck the ball well and gave myself a lot of chances to go low. I honestly did not have too many expectations coming into this week, especially with two years of school left. I really wanted to do well and make the cut, but the ultimate goal was to see what it's like and just take in the experience."
And now Lauterbach has a much different rooting interest.
"(I'm) super excited for Tess and Bobbi!" Lauterbach said. "I really hope they make it through to Stage II."