As much as it raised awareness and saw growth in participation during its first year overseeing Wisconsin's women's amateur golf championships, the Wisconsin State Golf Association believes its work has just begun.
"I would say, right now, our major concern is getting that younger generation (involved), starting with the college kids," said WSGA tournament manager Thomas Fazio, who was hired full time a year ago after the WSGA took over tournament administration duties from the Wisconsin Women's State Golf Association.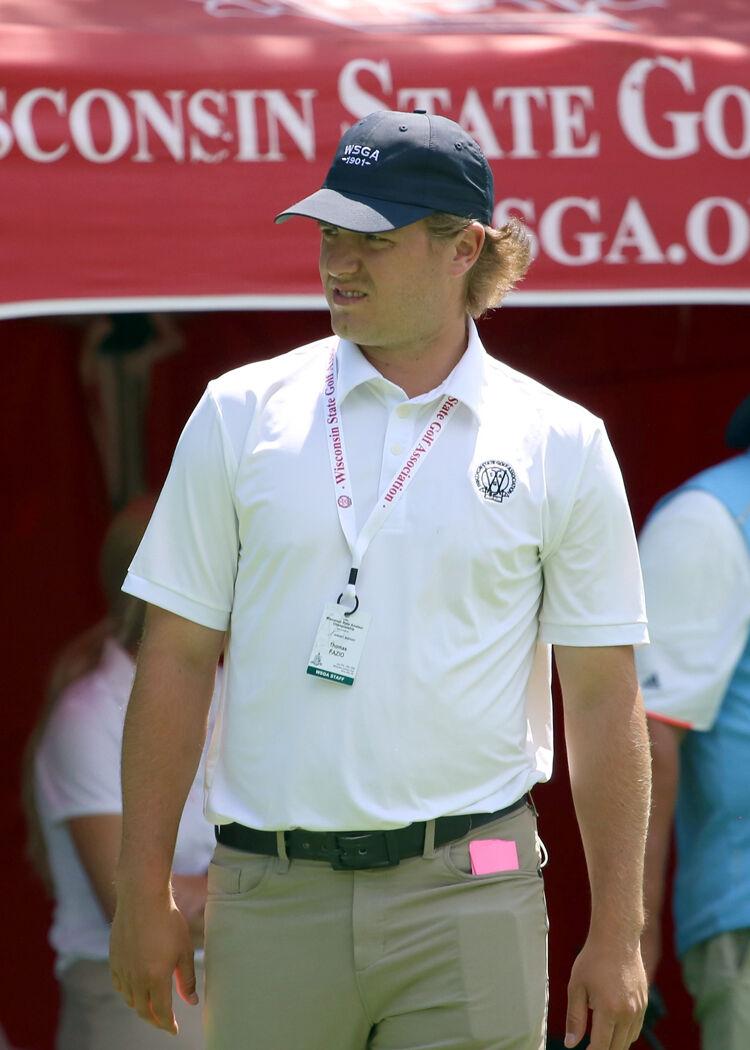 "We have so many college programs right here in Wisconsin. Unfortunately, we don't see as many of those golfers playing in the women's events and haven't in the past. That's a big thing our staff wants to see. Whether that means us reaching out to those college coaches, just promoting our events and telling them these are great championships and to get (their) players involved in the summer. They are great opportunities to play at a high level."
In releasing its 2021 women's amateur schedule this week, the WSGA has relaxed eligibility requirements for college golfers to compete at the highest level in its two major amateur events — the Wisconsin State Women's Match Play Championship, to be held June 7-9 on the Trevino Course at Geneva National Golf Club in Lake Geneva, and the Wisconsin State Women's Amateur Championship, to be played July 12-13 at The Legend at Merrill Hills Country Club in Waukesha.
A year ago, WSGA rules that carried over from WWSGA administration of those events required golfers to carry a 6.4 handicap or better to compete in the championship flight of its two signature events. At the State Women's Am, that resulted in UW-La Crosse golfer Andrea Schleeper of Verona winning First Flight, Emory University golfer Lillian Knetter of Madison winning Second Flight and UW-Stout golfer Grace Warrner of Lakewood winning Third Flight.
The WSGA, working with its women's competition committee, has eliminated the net divisions for the State Match Play and State Women's Am, Fazio said, and relaxed the handicap maximum for Championship Flight to 9.4. In addition, golfers with handicaps greater than 9.4 can request to compete in Championship Flight — a nod to the effort to give college golfers the best competitive experience against the strongest golfers in the field.
"That was the toughest thing (in 2020)," Fazio said. "We were getting ready for the State Am and we had some college girls — Division I, Division II, Division III — whose handicaps were maybe just a little too high or they didn't have enough scores posted. We had someone from the women's committee or the staff calling them and telling them 'Hey, you can't play in the Championship Flight.'
"As a staff, it just didn't sit right for us that we're telling someone that they are not allowed to play."
Indeed, the 2021 schedule reflects an effort by the WSGA and its women's competition committee to include as many girls and women who want to play competitive golf in its women's events as it can. 
Fazio said the first year of WSGA oversight of women's amateur events resulted in several modifications to tournament formats. Among them:
The State Women's Match Play moves two weeks earlier on the schedule to June 7-9. The dates are before the start of the WPGA Junior Tour schedule and gives high school girls the option of entering at a point in the summer when there aren't many scheduling conflicts. 
Consolation brackets have been eliminated from the State Women's Match Play, meaning all flights will develop their brackets via an 18-hole qualifier on the Monday of the event and then play single-elimination matches Tuesday and Wednesday.
The State Women's Four-Ball Championship will expand from 18 to 36 holes, matching the format employed for years, according to Fazio, for its State Senior Women's Four-Ball Championship. It will be played July 6-7 at Maple Bluff Country Club in Madison.
The age minimum for the State Women's Four-Ball Championship has been eliminated, giving teams of high school golfers the opportunity to enter the event. While the 52-team field often fills quickly, Fazio does not expect a lot of high school golfers to enter given conflicts on July 6 with the SentryWorld Classic, a girls-only event in Stevens Point, and July 7 with the first day of a WPGA Players Tour event at the Golf Courses of Lawsonia in Green Lake.
The Wisconsin State Women's Scramble Championship debuts on the 2021 schedule and replaces the Wisconsin State Women's Mid-Amateur Championship, which was dropped due to low participation. Team competitions have proven to be the most popular on the women's schedule and Fazio expects the State Women's Scramble, to be played Aug. 15 at the Meadows of Six-Mile Creek Golf Course in Waunakee, to follow that trend.
The Patti Pelischek Solheim Cup moves from Rolling Meadows Golf Course in Fond du Lac to the Golf Course at Camelot in Lomira. Named in memory of the former girls golf coach at Fond du Lac and boys golf coach at Campbellsport, who died of cancer in 2018 at age 59, the event will now alternate annually between the two courses where Pelischek played most of her golf.
The Wisconsin State Mother-Child Championship returns to the schedule in 2021 and will be played the same day (Aug. 10) at the same location (Grand Geneva Resort in Lake Geneva) as the wildly popular Pater-Filius (Father-Son) Championship. Fazio said it is the hope of the WSGA staff that the move turns the two parent-child events into something of a family gathering and expects some boys to compete with their fathers in the morning and their mothers in the afternoon. It also restores the Mother-Daughter format option to the schedule.
Fazio said the interest in growing women's golf extends beyond the WSGA office.
"We've had a lot of courses reach out to Bill (Linneman, the WSGA's director of rules and competitions), asking to host women's events specifically," Fazio said. "There are a few courses that really are on the same page as us in trying to promote, advocate and advance women's amateur golf. A lot of these courses, even on the schedule this year, were ones that reached out individually asking to host a women's championship.
"That's really exciting from our staff's standpoint as well. A lot of these courses, which have hosted major men's events in the past, are really on board and really wanting to host a Women's Match Play or Women's (State) Am or even a Women's Four-Ball. They want to be part of (the growth) as well."
The WSGA events complement what the Wisconsin PGA has in store for the Wisconsin State Women's Open, to be played on the famous Links Course at the GCs of Lawsonia in Green Lake, and the Badger Mutual Insurance Women's Amateur at Brown Deer Park Golf Course in Milwaukee. Fazio believes golf's governing bodies are giving Wisconsin's most competitive women's golfers a reason to compete closer to home.
"Right now, our women's amateur golf is really dominated by the senior-level (golfers)," Fazio said. "We're also looking for that college-age to mid-am (golfer) — so (those in their) mid-20s and 30s — and really trying to get those women back involved in the game, back playing and playing in a competitive format. ... Our overall goal when we combined and took over the WWSGA and put it under our umbrella, we were trying to open up opportunities to all women of all abilities the chance to play and compete in amateur golf at the highest level they choose in the state.
"We just want to see women's golf grow and flourish in the state of Wisconsin. The WSGA is dedicated to making that happen."